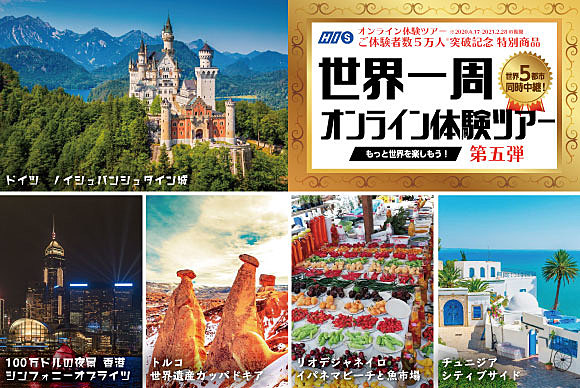 HIS announced that participants in its online tours has exceeded 50,000 in total since the product was launched in April 2020. The travel company said that online tours are tools to anchor people's mind to restart overseas travels in the future.
HIS has performed 3,500 online tours in total for 72 countries including tie-up tours with different industries, such as DMM English school or Asahi Soft Drinks. A series of 90-minutes 'World Tour Experience' collected 3,600 participants in total.
The fifth 'World Tour Experience' touring five popular destinations virtually, including Neuschwanstein in Germany and Cappadocia in Turkey, will be offered. In addition, HIS plans to perform virtual shopping experiences in Hawaii and cherry blossom tours nationwide in Japan.