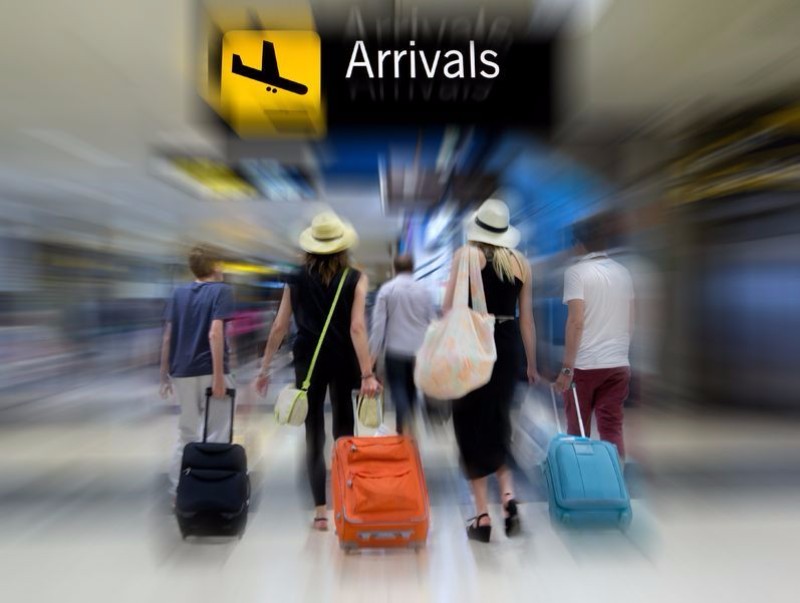 Japan Tourism Agency announced that guest nights in Japan in March 2018 totaled 42.7 million (-0.1% year on year), which consisted of 35.9 million Japanese guest nights (-2.5%) and 6.78 million international guest nights (+15%). The international guest nights were record-high for March.
The hotel occupancy rate was 60.7% on average. The highest rate was found in Osaka with 82.8%, 91.8% for resort hotels, 90.2% for city hotels and 84.9% for budget hotels. 
By international market, the top was China with 1.37 million guest nights (+16.2%), which accounted for about 20% of the total, followed by Korea with 918,830 million guest nights (+21.3%), Taiwan with 905,890 guest nights (+9.7%), U.S.A. with 495,040 guest nights (+14.9%) and Hong Kong with 485,530 guest nights (+6.8%). The top five markets accounted for two-third of the total. 
Among the top 20 markets, the highest growth was found in Spain with 69%, followed by Philippines with 51.8% and India with 30.4%. The graph below shows guest nights in Japan by market: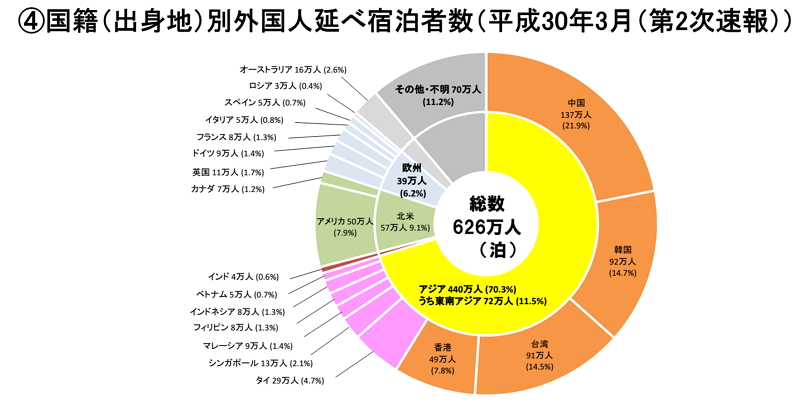 Interestingly, the most Korean guests could be found in Osaka (19% of the total of Korean guest nights), followed by Tokyo (14%) and Fukuoka (14%). The top market in Hokkaido was Taiwan with 18% of the total Taiwanese guest nights. The graph below shows top guest nights prefecture by market: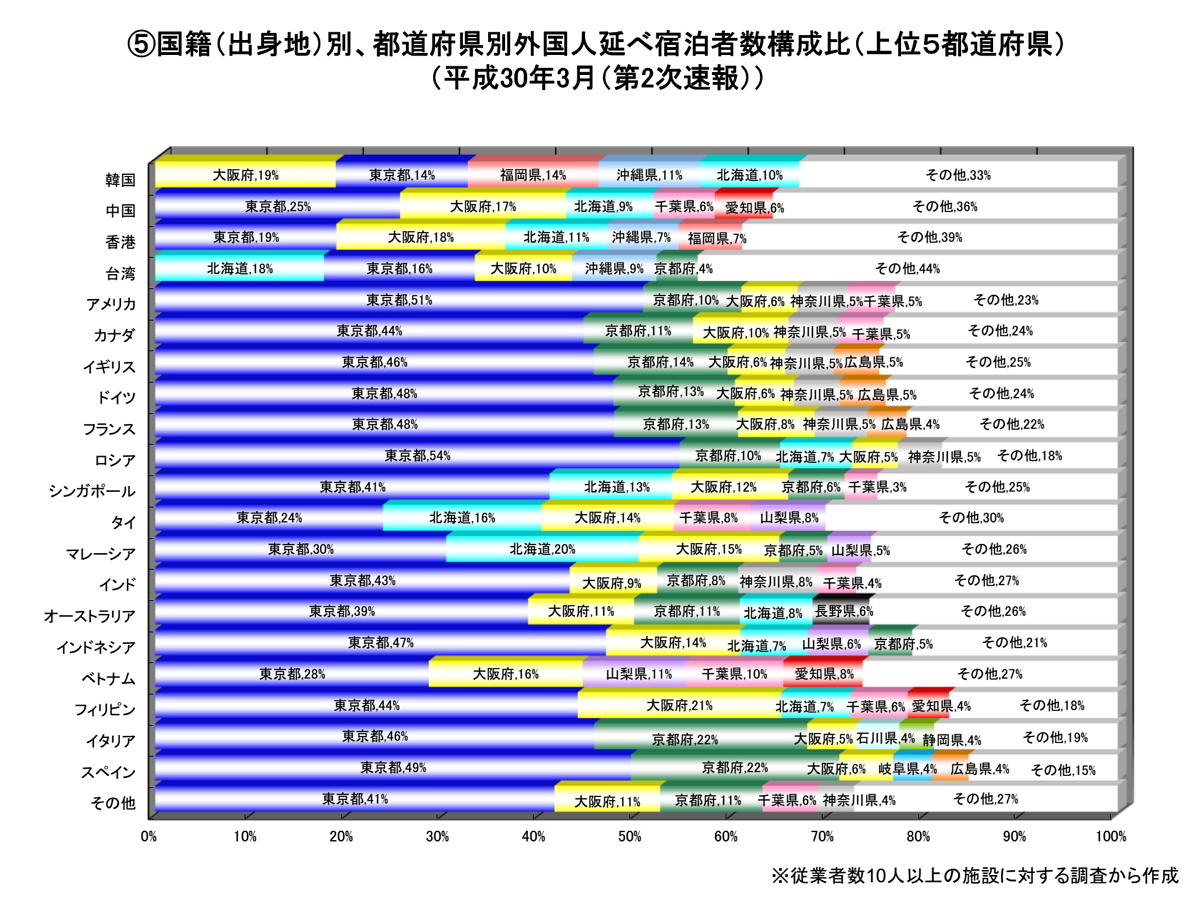 The more detailed insight shows that the large share of Taiwanese guest nights were found in Tohoku area except Aomori: 68% of the total in Iwate, 48% in Yamagata, 37% in Akita and 32% in Miyagi. The highest share of Chinese guest nights was found in Shizuoka (60%), Aichi (41%) and Nara (49%). In Kyushu, more Korean visitors stayed overnights: 64% in Oita, 54% in Saga and 48% in Fukuoka. The highest share of European guest nights was found in Hiroshima with 18%.