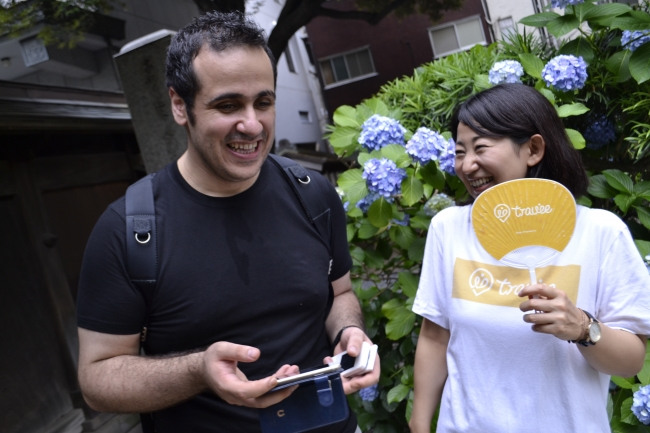 H.I.S. will begin operating Travee, a C2C platform matching local guides with international visitors in Japan, on January 4 2018, when the amended tourist guide law is enforced. The amended law allows even people without a national tourist guide license to guide international travelers.
Ahead of start of the full-scale operation, Travee will begin offering the matching services for qualified tourist guides with national licenses on October 1 2017. 
More than 300 local guides have registered on Travee since H.I.S. launched the platform in the end of June this year. H.I.S. is studying partnership with local governments to train local tourist guides and maintain quality of them and also has a plan to draw up a curriculum for local tourist guide qualification in cooperation with local schools.