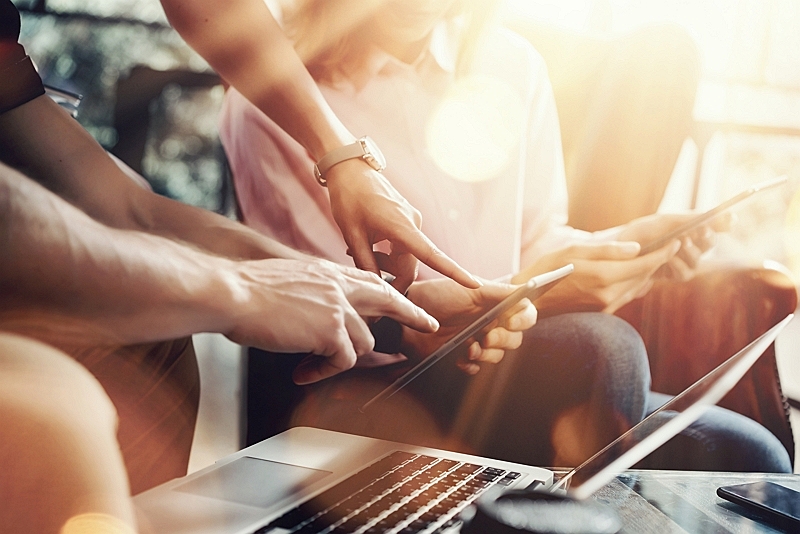 Mitsubishi UFJ Research and Consulting announced that the market scale of online tours in Japan was estimated at 9.56 billion JPY in 2020, growing by 30% a year. The research company has analyzed that online tours are recognized as a different market from a real tour market, offering alternative opportunities to real tours or pre-study opportunities for future real tours.
The average payment to a paid online tour was 7,918 JPY a person, and the median value was 5,000 JPY. Interestingly, the average payment by a person who has joined online tours at three times or more was 8,884 JPY a tour, which were higher than 6,622 JPY by a person at twice or less times. The research company said that cheaper tours were chosen first, and then more expensive tours were preferred by repeaters.
The average participations were 1.93 times a person, and more than 40% bought paid tours.
The research company has forecasted that the market scale will increase to about 12 billion JPY in 2021, although the market scale of twice or less participations was down from 1.59 billion JPY in the first half of 2020 to 1.26 billion JPY in the second half of 2020 due to tentative relaxation of the travel restrictions.
The potential market scale is expected to reach 52 billion JPY in 2020.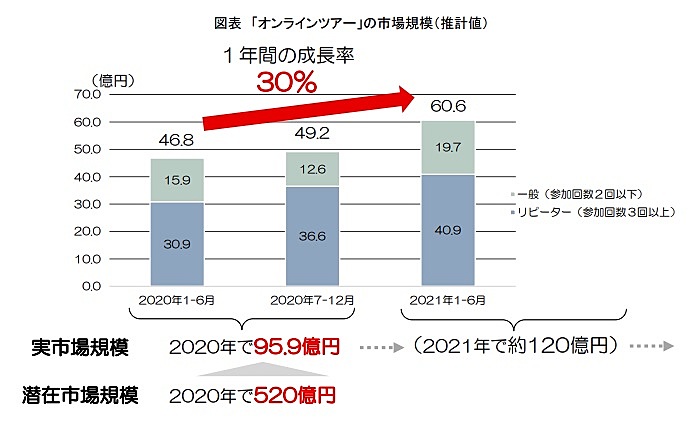 三菱UFJリサーチ&コンサルティング発表資料より
According to the survey results, the most-valued reason for an online tour is 'tourism experiences without transferring or waiting time (65.1%),' followed by 'tourism experiences without booking of each content (42.2%)' and 'tourism experiences at a cheap price (39.1%).'
On the contrary, 34.4% said that they were frustrated with technical problems.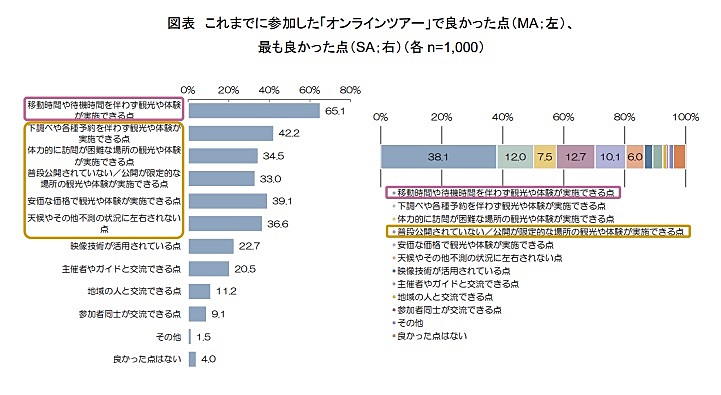 三菱UFJリサーチ&コンサルティング発表資料より
After joining in an online tours, nearly 40% of 30s and 40s males bought local products introduced in a tour, and nearly 30% physically visited the destination. Also, 20s males and females tended to learn about the destination more, including migration possibility.
三菱UFJリサーチ&コンサルティング発表資料より
The research company has analyzed that an economic impact on the tourism industry, including spending after joining in online tours, may reach 13.3 billion JPY in total for one and a half years since 2020. Out of the total, an economic impact on regional industries is estimated at 8.8 billion JPY.