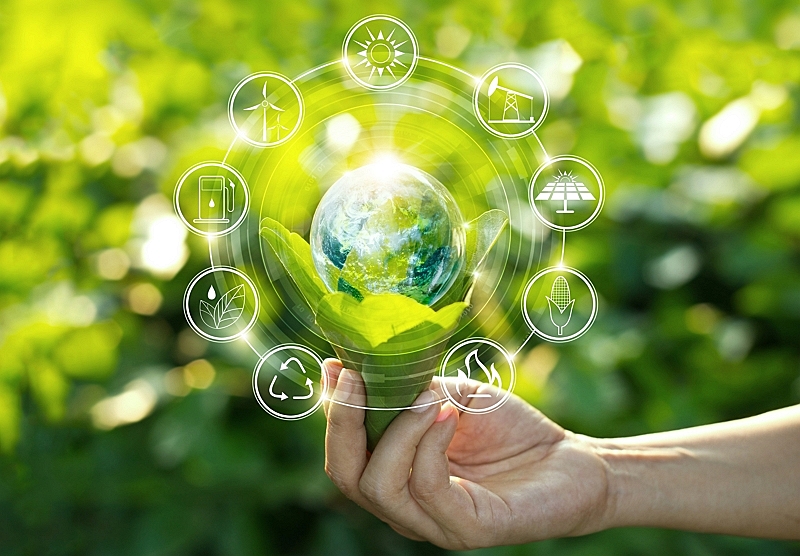 JTB Tourism Research & Consulting survey on awareness to SDGs actions in traveling finds that 12.2% of targeting 3,000 Japanese travelers regard 'concrete actions to climate change' as the most important goal out of 17 SDGs goals.
Younger generations, however, have lower awareness to climate change in the tourism space than older generations: 3.0% of males and 3.6% of females among 29 years old or younger or 7.3% of males and 6.0% of females among 30s. Rather than that, younger generations are interested in 'solution of poverty,' 'providing safe water and clean toilet to the world' and 'development of safe town to live.'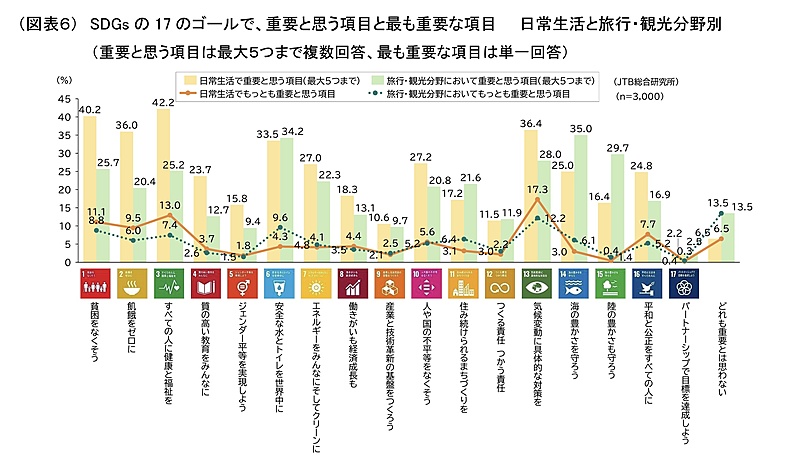 報道資料より
The survey also shows that daily SDGs actions considerably reduce in traveling. The ratio of 'rejection of plastic shopping bag or package paper reduces from 71.3% in daily life to 36.7% in traveling, for instance. The ratio of 'effort not lose foods' also reduce from 70.5% in daily life to 40.5% in traveling. Major reasons is 'I do not want think about it in traveling.'
The most-taken SDGs action in traveling is 'to avoid crowd' with 33.4%, followed by 'bringing my own toothbrush or cosmetics' with 32.5%. The ratio of 'nothing special' reaches 31.7%. For the future, the high ratios are found in 'using hybrid or EV rent-a-car (16.3%)' or 'visiting disaster-devastated regions to support (16.1%).'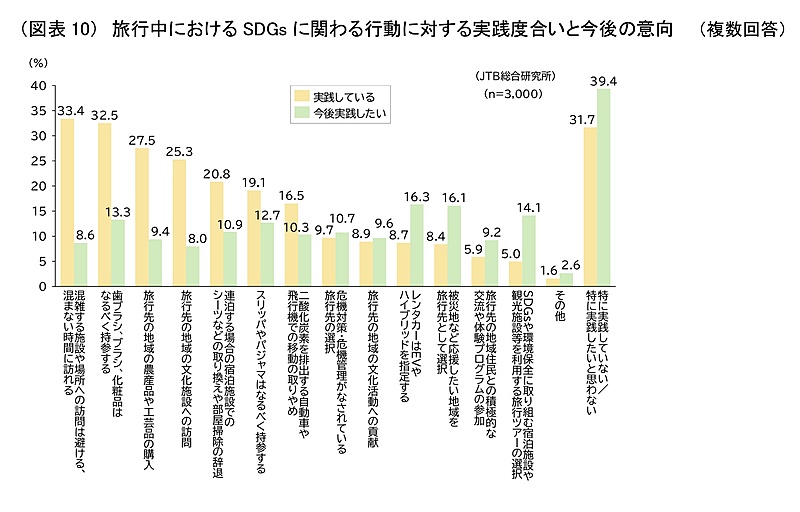 報道資料より
To raise awareness to SDGs in traveling, 26.9% wish that they can automatically join a SDGs action scheme without any consciousnesses. 26.5% want to know sustainable actions by accommodation providers on their websites. 24.1% want a loyalty program for SDGs-related consumption.