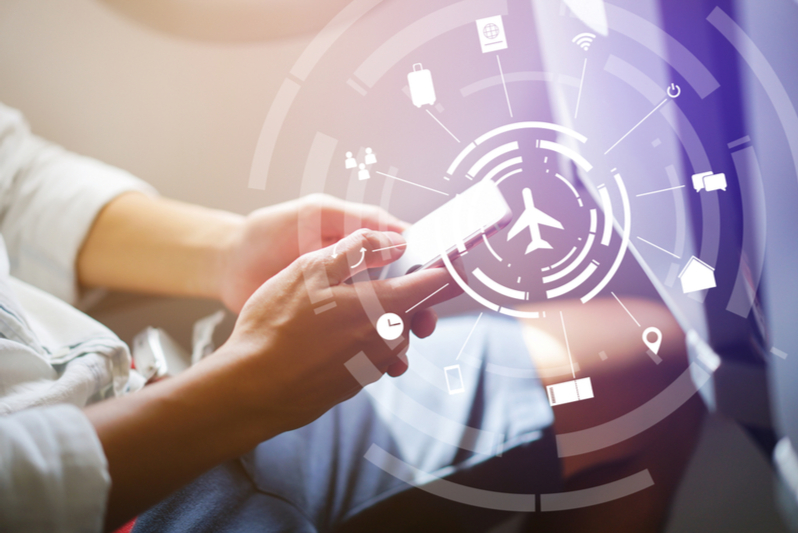 The survey on relevance between smart phone and travel consumption in 2019, conducted by JTB Tourism Research & Consulting, finds that the ratio of travel bookings on smart phones exceeds 50% in Japan. 
In the past year, the ratio of accommodation bookings on smart phones increased to 33% of the total, higher than 12% of air bookings. The ratio is high particularly among 29 years old or younger and 30s. Also, the survey results illustrates that 29 years old or younger females frequently use smart phones for purchases of event tickets and domestic travel tours or booking of restaurants.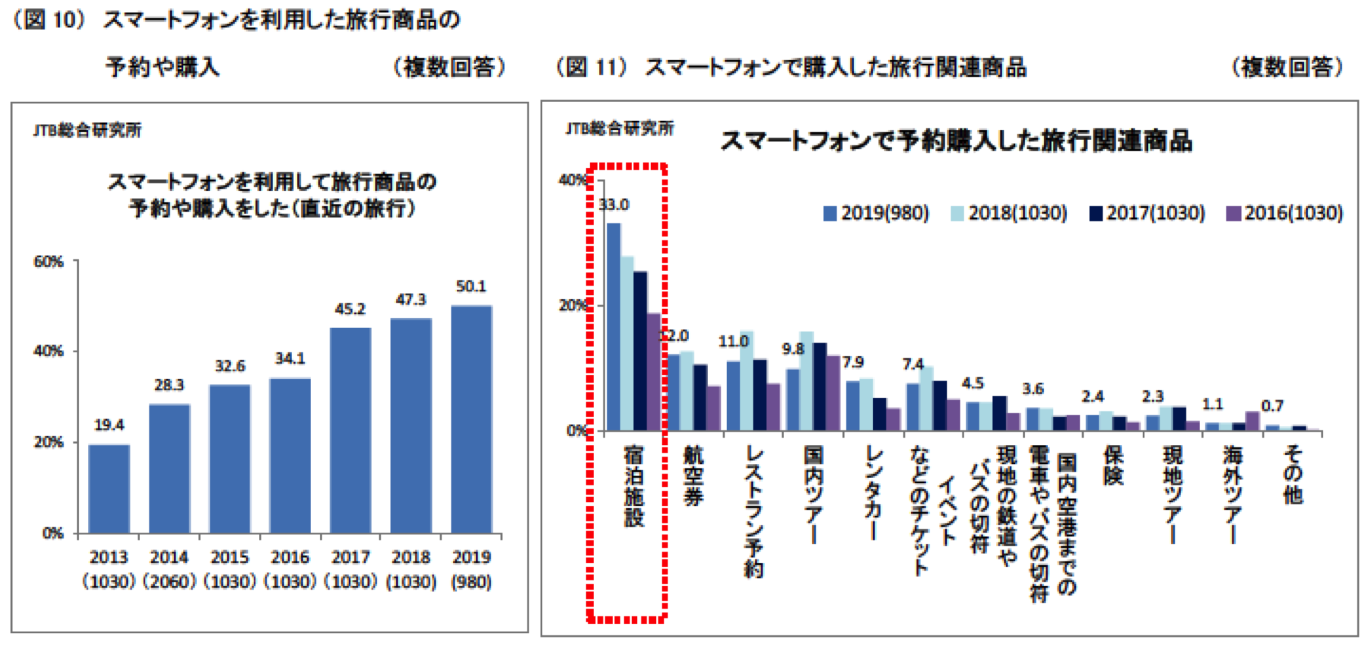 Booking or purchasing of domestic travel tours and local railway or bus tickets are higher ranked on other devices than smart phones than on smart phones. Major reasons not for booking or purchasing on smart phone are 'troubles with inputting of many information (41.1%)' for domestic travel tour and 'to buy products or tickets not available online (14.3%)' for local railway or bus tickets. 
On the contrary, the survey results show that anxieties about purchase of expensive products and leak of personal information are not so much.
Regarding hours spent for booking on smart phone, the most answers are found in 'one hour or shorter (73.8%),' followed by ' one to two hours (16.7%).' Among 29 years old or younger, the ratio of 'one to two hours' accounts for 40.7%, 20 higher points than the entire ratio, and the ratios of 'two to three hours (9.3%)' and 'three hours or longer (7.4%)' are also higher than the entire ratios. 
Regarding pains in bookings, major answers are 'long waiting times (20.5%) and 'pain to go to a retail shop (17.1%) for offline retail shop and 'too many options to find a right choice (15.5%)' and 'too many information inputs (14.2%)' for online booking.