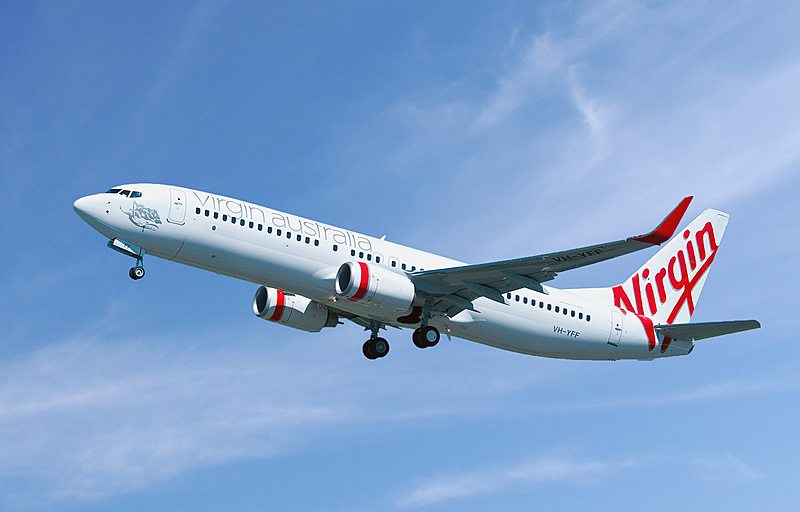 Virgin Australia announced launch of its first Japan service between Cairns and Haneda with the Boeing 737-8 on June 28 2023. Booking of flights from Japan will begin in early January 2023, when the airline opens its official website in Japanese.
Although Virgin Australia was initially supposed to launch Brisbane-Haneda services in March 2020, it gave it up because of the pandemic.
Nick Rohalach, Virgin AustraliaCEO of Velocity Flyer and Japan Services Representative, said that the airline has chosen Cairns because Cairns is a gateway to World Heritages, such as Great Barrier Reef, which is very popular destination for Japanese leisure travelers. He also expected that the airline's domestic flight network from Cairns helps Japanese travelers travel around Australia.
Today the airline serves more than 150 domestic flights a week from Cairns to major cities, like Brisbane, Sydney, Melbourne, Perth or Adelaide. Darren McDermott, Virgin Australia General Manager Sales, who used to work in Cairns Airport, appealed that Cairns Airport is a compact airport enabling travelers to connect between domestic and international flights within five minutes.
McDermott also is optimistic about the outbound travel market of Japan, saying that it would be regained by the next summer, though the demand does not come back yet at this moment.
Virgin Australia expects that Japanese passengers may be 60 to 70% of the total on average through a year, despite the ratio depends on seasonality. Pointing out merits of Haneda Airport, Rohalach said that the partnership with ANA helps Australian travelers travel to local regions in Japan and local Japanese travelers to visit Australia.
To raise consumer awareness in Japan, Virgin Australia plans to develop tourism promotions with Tourism Australia or Tourism Queensland next year. In addition, it will serve in-flight entertainment in Japanese and recruit Japanese-speaking cabin attendances soon.
In accordance with the new Haneda-Cairns service, Virgin Australia is expanding code-shares with ANA to international flights in addition to domestic flights in Australia. In the future, the airline hopes to put its code on ANA domestic flights in Japan.
In the middle of 2023, Virgin Australia FFP 'Velocity' and ANA FFP 'ANA Mileage Club' will give reciprocal loyalty benefits to the FFP members.