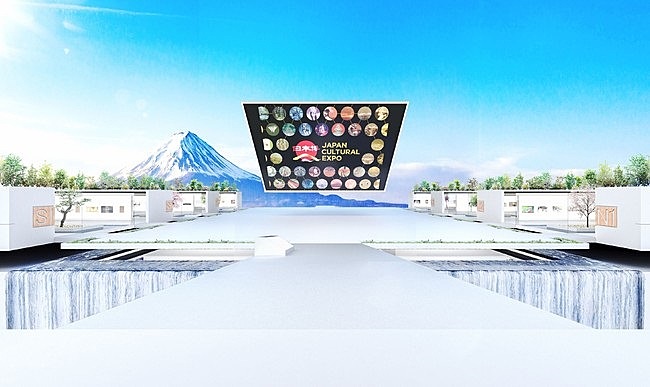 Agency for Cultural Affairs opened 'Japan Culture EXPO' on August 17 2021 to deliver Japan's beauties in cooperation with museums and events in Japan. A main theme is 'Japanese people and nature,' in which digital contents featuring a variety of beauties from the ancient era to the modern era are introduced in both Japanese and English.
The virtual project for 'Japan EXPO' will be extended to 3DCG-depicted co-existence of nature and urban life in Japan after this autumn, adding an avatar function that allows a viewer to communicate with an exhibitor.
'Japan Culture EXPO' exhibits 240 digital contents (movies, VR or pictures) in 45 cultural events for real Japan EXPO. In the virtual space, you can tour and see Japanese cultures from cultural treasures in the Jomon Era 10,000 years ago to modern arts.