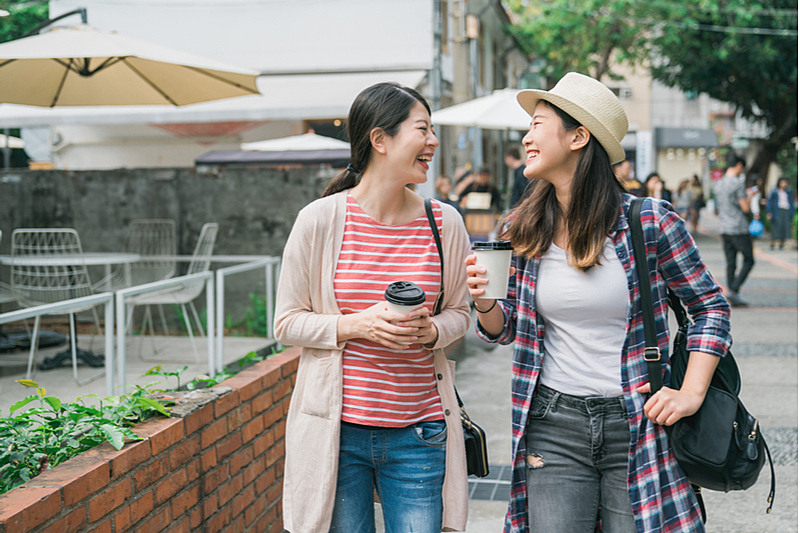 NAVITIME Japan, a navigation app provider, analyzed search results of destinations from Tokyo in the first weekend of October 2020 after Tokyo was added in n the government's domestic travel recovery campaign 'Go To Travel.' The campaign started on July 22 nationwide except Tokyo because Tokyo had much more COVID-19 cases than other prefectures at that time.
In comparison between the first weekend of October (October 2 to 4) and the first weekend of September (September 4 to 6), The most-searched prefecture for public transportation by travelers from Tokyo was Ishikawa (1.57 times more), followed by Kyoto (1.46 times more) and Nagasaki (1.40 times more).
The most-searched spot was Wakura Onsen in Ishikawa, followed by Kiyomizu Temple in Kyoto and Huis Ten Bosch in Nagasaki. Noteworthy trend was that onsen and outdoor sightseeing spots were more searched.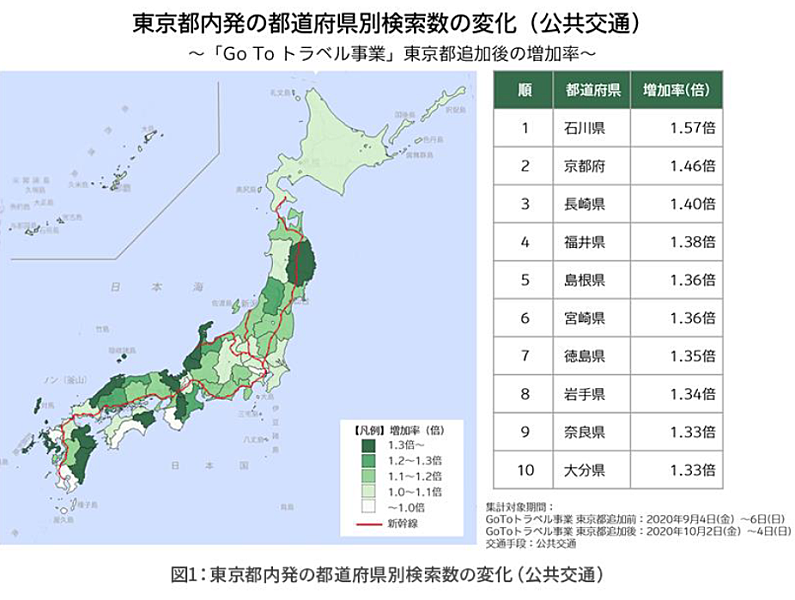 発表資料より
Higher growth rates in searches for car were seen in easy-to-go-destinations from Tokyo, like Fukushima (1.48 times more) or Gunma (1.38 times more) among prefectures and Hitachi Seaside Park in Ibaraki or Nikko in Tochigi among sightseeing spots.
発表資料より