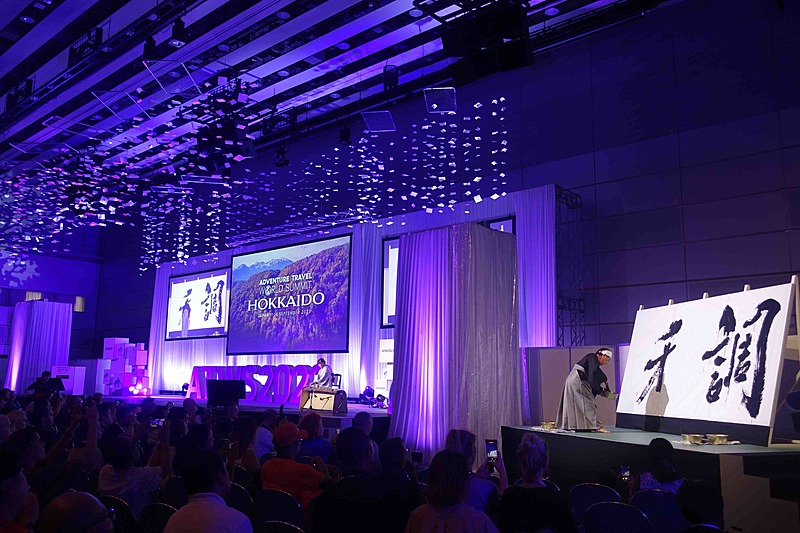 Four-days Adventure Travel World Summit 2023 (ATWS 2023) opened in Sapporo, Hokkaido on September 11, organized by Adventure Travel Trade Association (ATTA). The first event in Asia has been prepared by ATWS Hokkaido Executive Committee led by Naomichi Suzuki, Hokkaido Governor as president and supported by Hokkaido Government, Hokkaido Tourism Organization and Ministry of Land, Infrastructure, Transport and Tourism.
Defining Adventure Travel as a travel style consisting of two experiences at least from nature, culture and activity, ATTA recognizes that Hokkaido is a highly potential market. Japan and Hokkaido intend to take advantage of the world's event to attract matured and wealthy travelers from the world because they tend to stay longer and spend more money.
Before the BtoB discussions in Sapporo Convention Center, Pre-Summit Adventure (PSA) and Day of Adventure (DOA) were available for participants in order to let them know potentialities of adventure travel not only in Hokkaido but also nationwide.
The event theme was 'Harmony,' focusing on connections between people and cultures after the pandemic.
Adventure travel contributes to sustainability in local areas
ATWS 2023 was sold out and welcomed about 750 participants from 64 countries and regions, including about 50 of journalists and influencers and about 100 international buyers from 21 countries and regions.
Shannon Stowel, ATTA CEO, said at a news conference that Hokkaido has high-quality nature, culture and activity assets for adventure travel, and also they are very diversified.
"After the pandemic, slow travel will be demanded more. In this sense, Japan is the best destination," he said. "The travel style is changing. Adventure travelers want to take more time and stay longer to learn local spirits in a destination."
Economic contribution to a local community by adventure travel accounts for 65 to 70% of all spendings, which are much bigger than 15 to 20% by mass tourism. Stowel emphasized that adventure travel can contribute to sustainability in a local region.
"Tourism in Hokkaido is highly potential with unique cultures, rich foods and so forth. We do not end it just as potentiality," Kenji Koganezawa, Hokkaido Tourism Organization Chairman and ATWS Hokkaido Executive Committee Vice President said. "ATWS will be a great opportunity to develop the tourism industry in Hokkaido."
Responsibility for over-tourism and climate change
At a welcome event in the convention center, Lina Annab, Jordanian Ambassador to Japan appeared to the stage to talk about Japan with Stowel. She said, "All of Japanese diversities are adventure, and each has an unique story. Tokyo is not Japan, and if you want to experience Japan, you should visit local regions."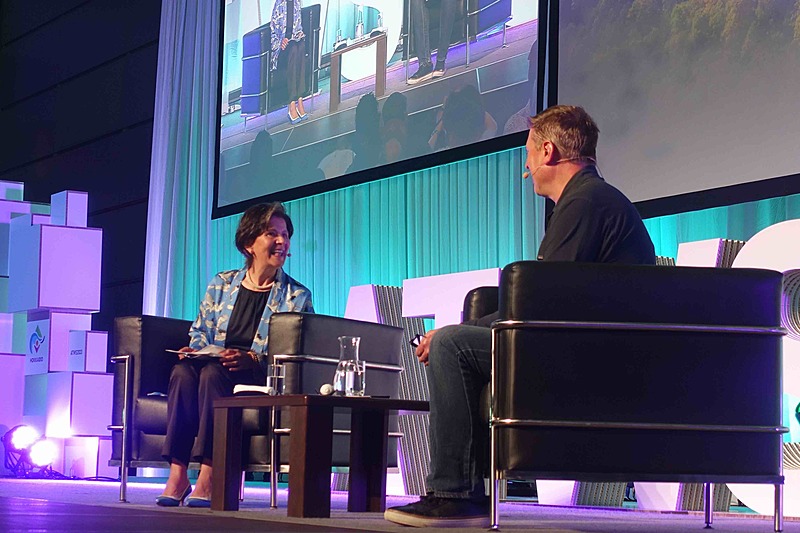 Lina Annab, Jordanian Ambassador, talked about adventrue travel in Japan.
Stowel was concerned about over-tourism disputed worldwide in his keynote speech. Appealing that local communities have to address sustainability in receiving tourists, Stowel said, "ATTA also has a responsibility. and adventure travel can be a healthy travel for local communities."
Regarding climate change, Stowel stressed that ATTA members pay 100% attention to environmental sustainability, clarifying that ATTA is proactive to CO2 reduction efforts.
In addition, Stowel referred to generative AI as an essential tool in the adventure travel industry. "Digitalization has largely been changing travel distribution. AI will raise the efficiency furthermore," he added.
Hokkaido Governor, "Looking for treasures in Hokkaido."
The opening ceremony was held in 'Okurayama Ski Jump Stadium,' which was used in the Sapporo Winter Olympics in 1972. At the stage, Ainu, indigious people in Hokkaido, performed their traditional songs and dances and also contemporarily-arranged music.
Hokkaido Governor Suzuki said, "I want ATTA members to find treasures in Hokkaido in the ATWS event and also to send messages to the world to be chosen Hokkaido or Japan as a new destination."