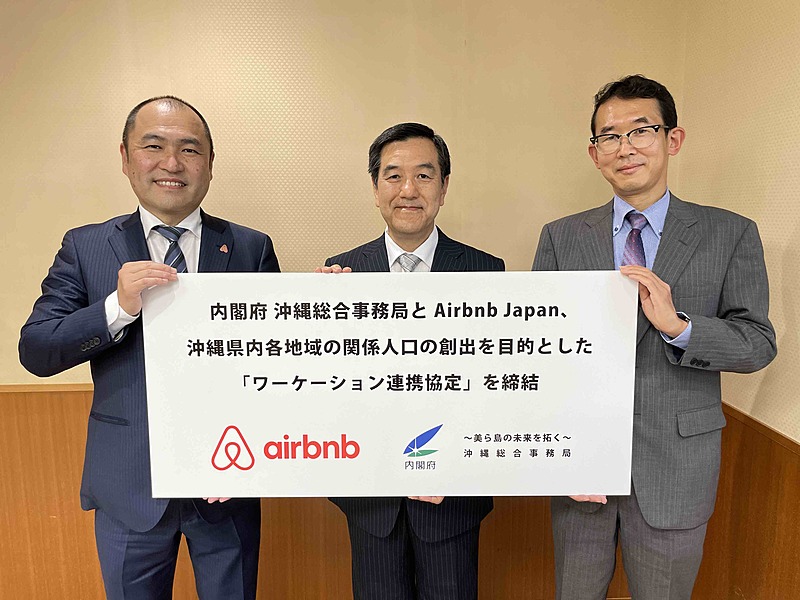 Airbnb Japan signed a Workcation agreement with Cabinet Office Okinawa General Bureau, based on Workcation Collaboration Agreement Scheme created in November 2021. Airbnb is the second private sector for the scheme.
Airbnb Japan, as a Workcation Promotion Partner, will be committed to Workcation promotions in Okinawa, such as cooperation to 'Workcation Week Okinawa' event, PR activities or delivery of acquired data to Okinawa General Bureau's activities.
"We are creating connections between guests and hosts and local communities in Okinawa to increase relationship and co-education travelers," Yasuyuki Tanabe, Airbnb Japan Managing Director, said at an interview with Travel Voice. "If we can create new flow of travelers, new economic effects will emerge."
Airbnb Japan will establish a new Workcation scheme for co-creation and co-eduction, in which guests have chances to create new values with local communities. The scheme, joined by third parties, may be functions in this coming summer.
Also, Airbnb Japan is exploiting new local experience contents and enriching experiences offered by hosts to deepen touch points between guests and local communities. Tanabe said, "Hosts play a big roles in increasing relationship travelers or regular travelers."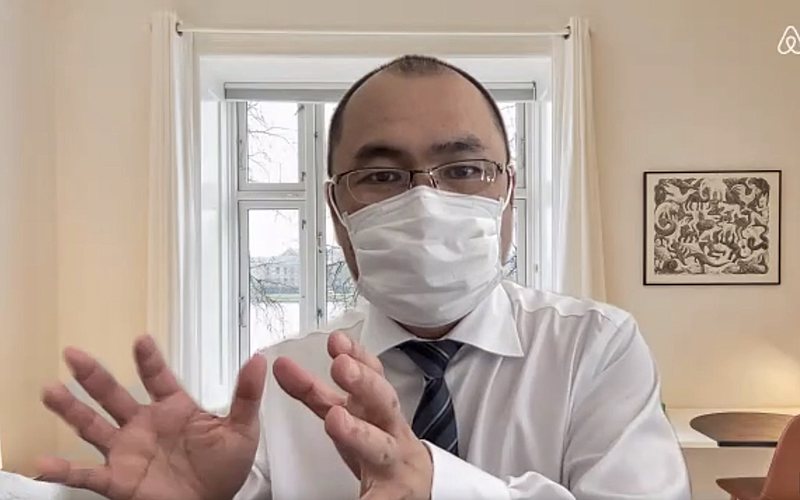 Tanabe talks about Workcation in Okinawa
According to Airbnb Japan, stays in Okinawa for seven or more days increased from 21% of the total in 2019 to 41% in 2021, like the longer-stay trend globally. "To do Workcation, long-distance from Tokyo or Osaka does not matter," Tanabe added.
Lifestyles and working styles have been changing amid the pandemic. Tanabe said, "An Airbnb user who leaves a house for long stay or Workcation possibly registers it as a listing for the absent period. If it is so, a new type of multi-habitation can emerge in Japan."