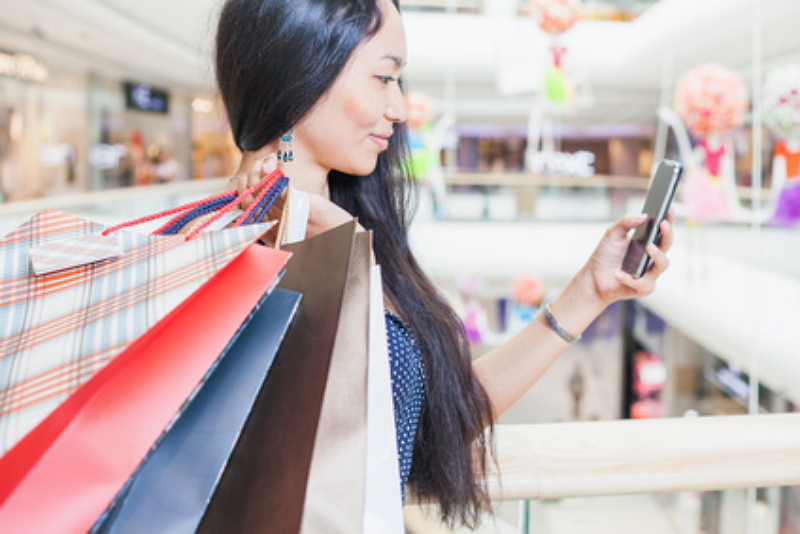 The latest survey on shopping behavior of Generation Z, conducted by Yomiko Advertising Inc., finds that a touch point with better shopping among Generation Z has shifted to SNS from physical shops amid the pandemic.
The survey results show a decrease in Generation Z who has good chances to buy their preferable merchandise in physical shops, as the ratio drops from 37.1% in 2019 to 18% in 2021 for shopping complexes and from 34.3% to 10.7% for street shops.
発表資料より
On the contrary, the most-used touch point is Instagram, doubling from 14.3% to 29.7%, followed by YouTube and Twitter. Generation Z tends to find their preferable merchandise on SNS more frequently than 40s or Millennium Generation does.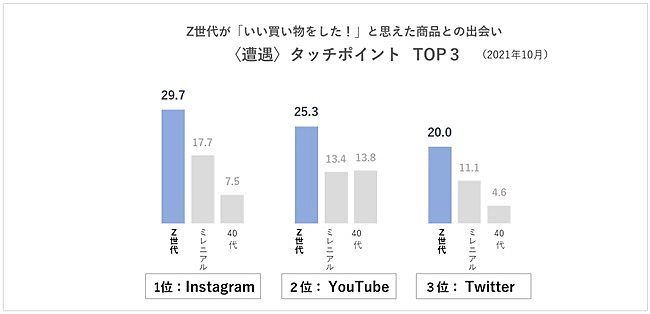 発表資料より
Despite a decrease in physical touch points, the top place to purchase is still physical shops with the ratio of 53%. Yomiko Advertising analyzed that the roles of SNS and physical shops have been changing among Generation Z.