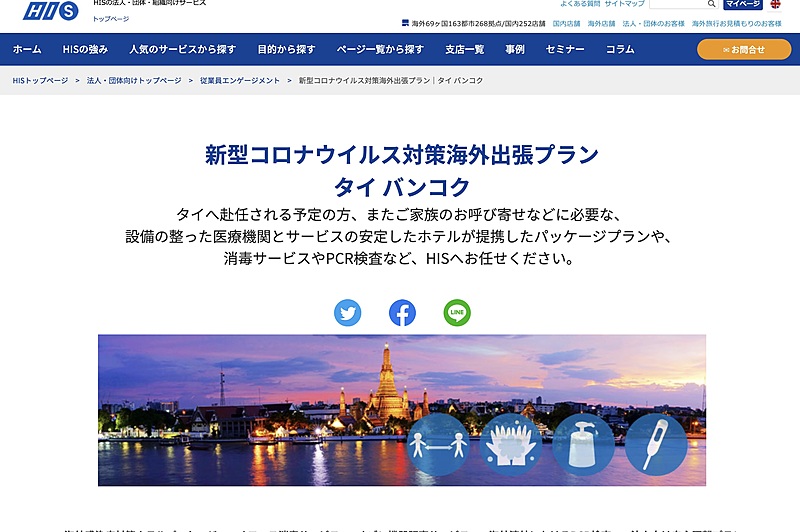 HIS has started providing its original overseas business travel support service for Bangkok, packaging the COVID-19-related solutions. The Japan's leading travel agent has launched 'Rental HIS,' in which HIS local staff takes care of part of business travel contents.
In preparation for restart of overseas business travel, HIS provides its clients with a local transfer service with precautions added, booking of a designated hotel, PCR tests before departure and in a destination, a private transfer service and booking of a hotel for self-quarantine after returning Japan.
For PCR test, HIS ties up with a private clinic to issue a negative certificate in Japanese, English or Chinese.
Thailand mandates overseas travelers 14-days quarantine after entering the country and also designate several hotels as alternative state quarantine. HIS packages 16 days and 15 nights in four designated hotels, airport transfer, three dining opportunities a day and PCR tests.