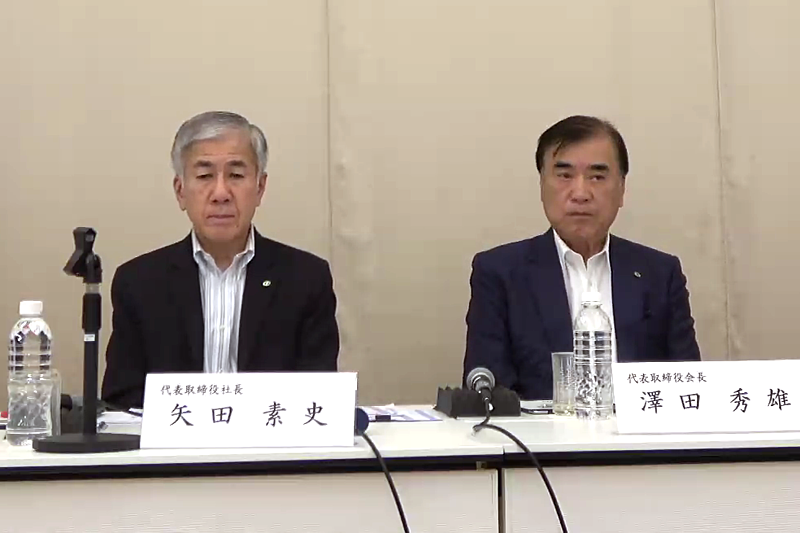 HIS, one of the Japanese leading travel companies, still suffered from net loss of 9.5 billion JPY for the full year of FY2022 ended October 31 2022 despite an increase in sales to 142.8 billion JPY.
HIS changed its financial criteria. According to the former criteria, sales reached 260.4 billion JPY increasing from 118.6 billion JPY in the last fiscal year, and net loss amounted to 10.2 billion JPY improving from 50 billion JPY in the last fiscal year. Operating loss and recurring loss were 48.6 billion JPY and 49.7 billion JPY respectively.
Increase in sales resulted from recovery of the core travel business, and special profit of 54.5 billion JPY and cost reduction efforts contributed to improvement of net loss and recurring loss.
Hideo Sawada, HIS Chairman, said, "The outbound travel market of Japan will enter the full-scale recovery phase next year. We are making every effort to make a profit in FY2023."
Sales in the travel business increased by 320% year on year to 180.6 billion JPY, which comprised 41.8 billion JPY for domestic travel (up 76%), 35.7 billion JPY for overseas travel (up 690%) and 400 million JPY for inbound travel (up 221%). Operating loss improved from 38.4 billion JPY in the last fiscal year to 29.3 billion JPY.
Domestic travel business has already recovered to the pre-COVID-19 level. HIS has gradually increased sales in overseas travel since it restarted tours to Hawaii in May 2022, but HIS said that limited air capacity influences to demand recovery.
The group companies in Canada and Europe increased inbound travel by 303% to 30.3 billion JPY and outbound travel by 692% to 84.2 billion JPY. In Canada, sales recovered to 70 to 80% of the pre-pandemic level. 
Motoshi Yada, HIS President, said that HIS has a scenario to recover its financial condition to the FY2019 level in FY2024 or FY2025. Also, he explained that HIS is rebuilding the business portfolio to balance profit of the business travel and the non-travel business in the future. For the travel business, HIS is developing more profitable package tours that only HIS can offer.
Financial results in other business segments are as follows:
Theme park business: 22 billion JPY (up 46%) in sales, 200 million JPY in operating profit
Hotel business: 9.2 billion JPY (up 94%) in sales, 4.1 billion JPY in operating loss
Kyushu Sanko Group: 19 billion JPY (up 16%) in sales, 1.6 million JPY in operating loss
Energy business: 27.2 billion JPY (down 27%) in sales, 10 billion JPY in operating loss