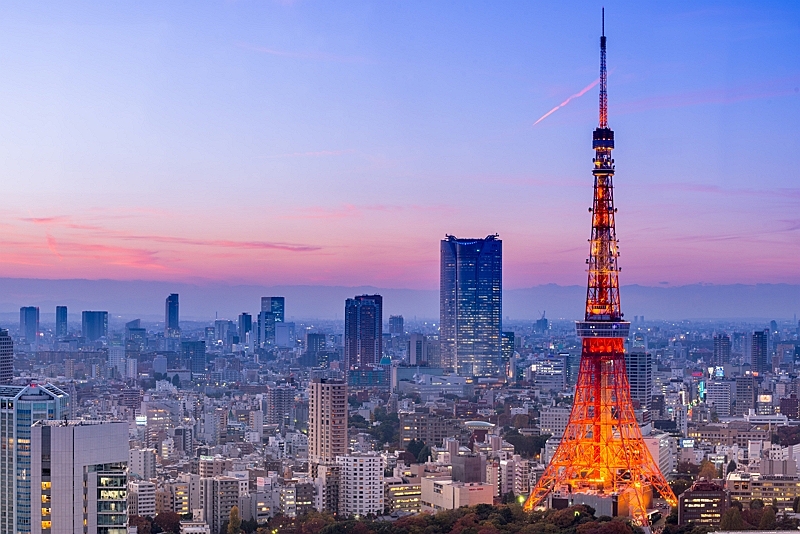 The Mori Memorial Foundation Institute for Urban Strategies released 'Global Power City Index 2022,' which shows that difference of border opens largely affected scores of each city.
Top five cities of London as 1st, New York as 2nd, Tokyo as 3rd, Paris as 4th and Singapore as 5th are unchanged from the previous survey, however scores of each of the city strongly depend on COVID-19 policies. While score of London declines, score of New York rises. The difference of scores between Tokyo and Paris is much smaller. In Japan, Osaka ranked 37th, and Fukuoka 42nd.
London, Tokyo, Singapore and Hong Kong (23rd) had strengths in indexes of 'international arrivals' and 'domestic and international flight passengers,' but reduce scores in 2022 because of careful travel restrictions.
On the contrary, Dubai (11th), which opened the border earlier than other countries, surpasses Tokyo in the cultural interaction index and increase scores in indexes of tourism attractions, shopping attractions and food attractions.
New York and Shanghai (10th) keep high ranking in accessibility index because the cities have resumed domestic flights earlier than other major cities. Also New York raises livability ranking due to improvement in total unemployment rate and work style flexibility.
Paris and Melbourne (9th) raise scores in liability and environment and are highly evaluated in price level and total working hours per capita.
How did evaluations of Tokyo change?
In comparison between 2018 and 2022, Tokyo increases scores in total employment and number of hotel rooms, while decreases scores in world's top 500 companies, number of researchers and research and development expenditure. Waste recycle rate, which used to be a weak point, improves.
The institute sees that Tokyo will possibly raise scores in number of foreign visitors in post-COVID19, which at the same time may raise scores in shopping attractions and food attractions. Also, number of restaurants, urban greenery and number of foreign residents are expected to grow through multiple urban development plans by 2030.
Top 20 powerful cities:
1 London
2 New York
3 Tokyo
4 Paris
5 Singapore
6 Amsterdam
7 Seoul
8 Berlin
9 Melbourne
10 Shanghai
11 Dubai
12 Madrid
13 Sydney
14 Copenhagen
15 Vienna
16 Los Angeles
17 Beijing
18 Zurich
19 Stockholm
20 Barcelona