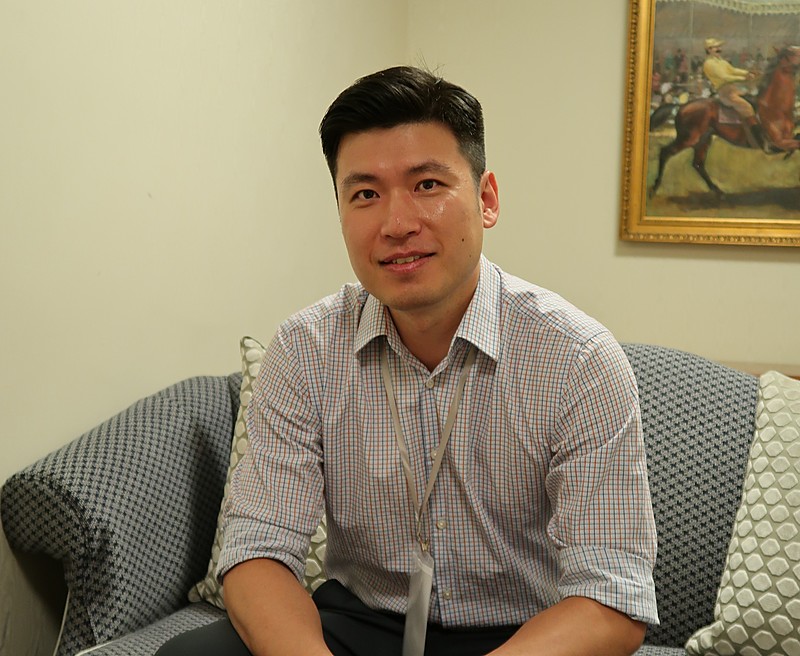 Reno Wang, General Manager APAC at Hopper, who visited Japan to join WiT Japan & North Asia, talked about its BtoB strategy in APAC including Japan.
Hopper has emerged as a global OTA with its innovative services, such as 'Price Freeze,' in North America. Price Freeze is particularly preferred by Millennials and Generation Z, and Hooper became No.1 travel app in downloads in U.S.
A share of air ticket sales without direct sales was 13% in U.S. in the first half of 2023. Wang said that Hooper is the third largest OTA now, following Expedia and Priceline, in U.S.
Today the Hopper business is propped up by hotel bookings rather than air ticket bookings, as Hopper has introduced a variety of services for hotel bookings, such as 'Change For Any Reason,' in the last three years. Wang said that profitability is higher in hotel bookings than in air ticket bookings.
Another business growth is seen in 'Hopper Cloud' for BtoB, which provides other travel booking platforms with the fintech products, including 'Price Freeze,' and establishes or manages travel portal sites for different industries. The BtoB business has already accounted for more than half of the whole sales of Hooper, and is expected to outperform BtoC in the next year.
Business expansion in APAC with BtoB
Hopper has a plan to develop BtoB businesses first in entering a new market in APAC, as Wang said that a large amount of investment is required to take new customers from existing market leaders.
Hopper has started partnership with Singapore-based OTA Agoda since the end of 2022 to provide Agoda with the Price Freeze service for hotels. Wang said that the Hopper's fintech services are highly demanded even in Asia, when he saw positive responses from users. Hopper plans to expand the services on the Agoda platform.
On the other hand, the pilot program partnership trip.com was not renewed because profitability in the air ticket bookings was less than Hopper had expected. The same things happened in partnerships with India-based MakeMyTrip or Indonesia-based Traveloka.
What are strategies in Japan?
Wang has an idea that it is better to enter the Japan market with management of a travel portal site for companies having customer networks. One of the candidates seems to be a Japanese bank with a credit card business, like Commonwealth bank of Australia that Hopper signed a partnership agreement in May this year.
Wang said that it is important for a partner to have a strong customer network already, regardless of industries, siting Capital One Travel, the partnership with U.S. bank Capital One, as the best practice case.
The reward ratio of the Capital One membership program reduced from 80% to 50% after the partnership with Hopper. Wang explained that it shows members spend more, not only using accumulated points, which means users' satisfaction is vey high.
The triple-wins relationship for Hopper, a partner and member customers can be introduced in Japan as well, Wang added.
Always running ahead in adoption of new technologies
Wang said that Hopper is always running ahead in adoption of new technologies as a tech-company. ChatGPT was introduced first for U.S. customers in customer services or travel planning. Wang said it is still an experiment stage, in which a variety of users' behaviors, travel scenarios, appropriate responses or recommendations are learned.
Hopper has focused on generative AI, machine learning or big data since it was launched. Wang said that Hopper gets used to how to use them.