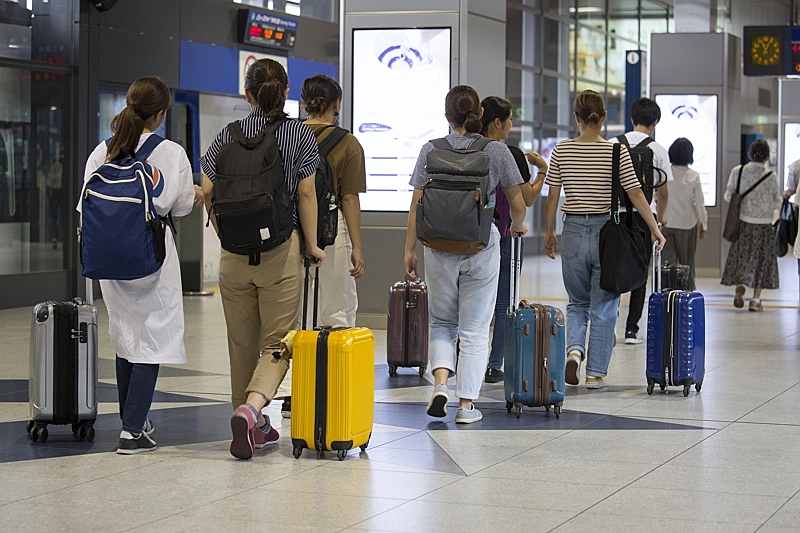 Japan National Tourism Organization (JNTO) announced that the number of international arrivals in Japan in November 2021 was 20,700 only, 63.5% fewer than a year ago or 99.2% fewer than two years ago.
The largest source market was China with 3,200 visitors, followed by South Korea with 2,000, Vietnam with 1,800, India with 1,600 and U.S. with 1,400.
According to OAG, international flights arriving in six major airports in Japan (Narita, Haneda, Kansai, Nagoya, Fukuoka and Sapporo) were down 3.6% year on year to 2,928 in November 2021, and available seats were up 2.7% to 712,547 in total.
The Japanese government has eased quarantine rules for vaccinated international visitors who visit Japan for business purposes and has restarted receiving new international students and technical trainees since October 2021. Omicron variant, however, has forced the Japanese government to suspend the deregulations for a month at least.
The following graph shows international visitor arrivals by month and by source market.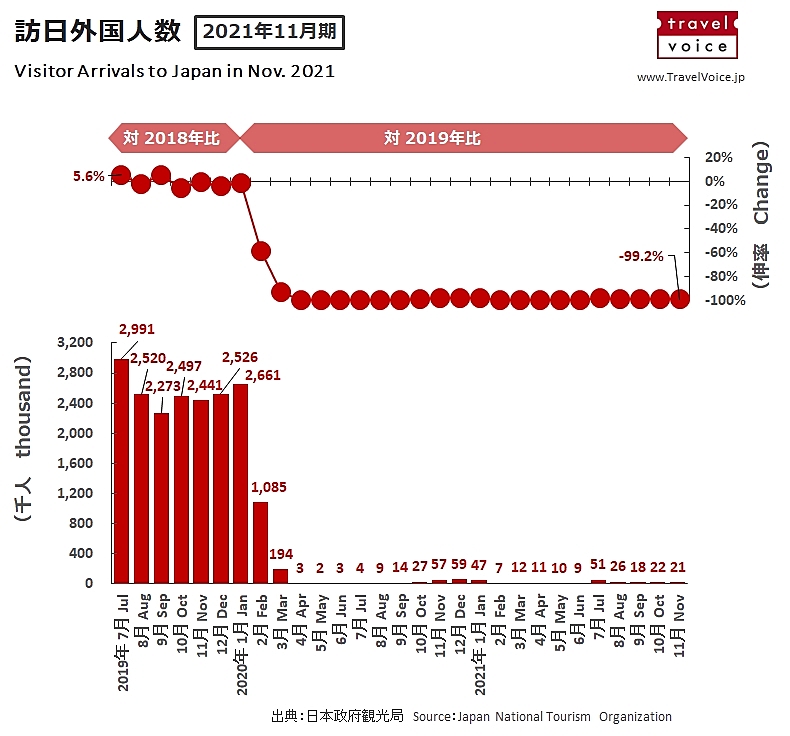 ※本グラフはコピー&ペーストで自由に転載可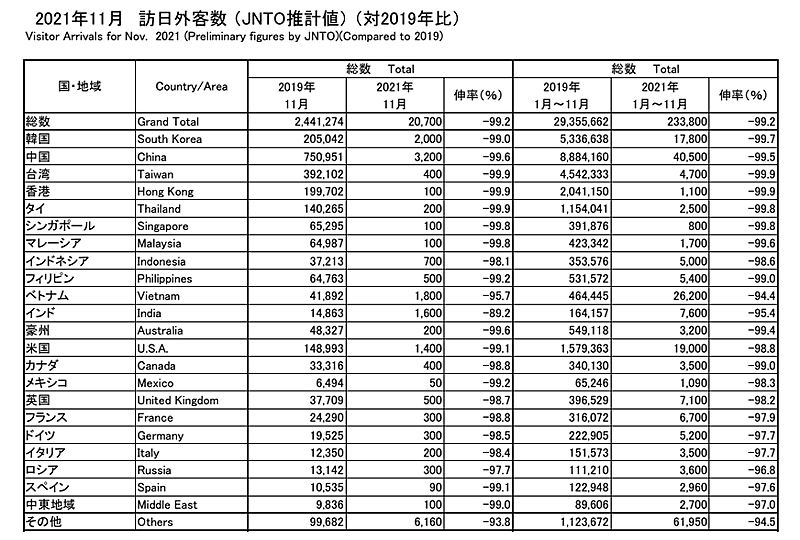 JNTO資料(対2019年比)より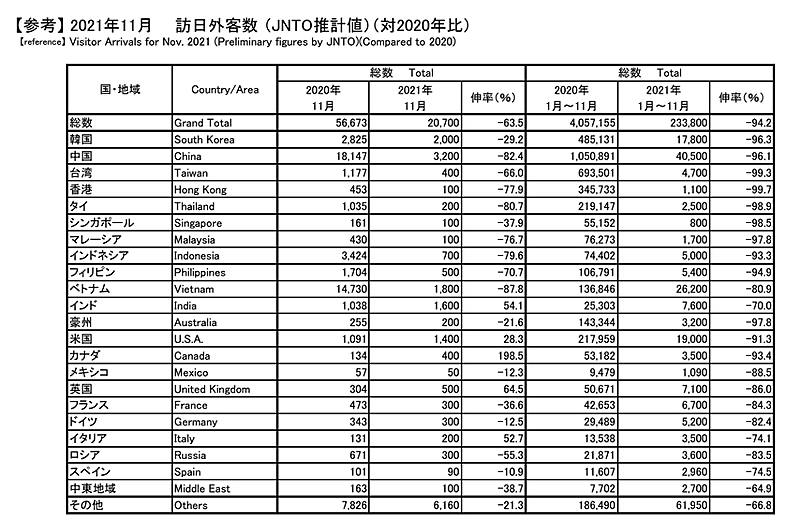 JNTO資料(対2020年比)より