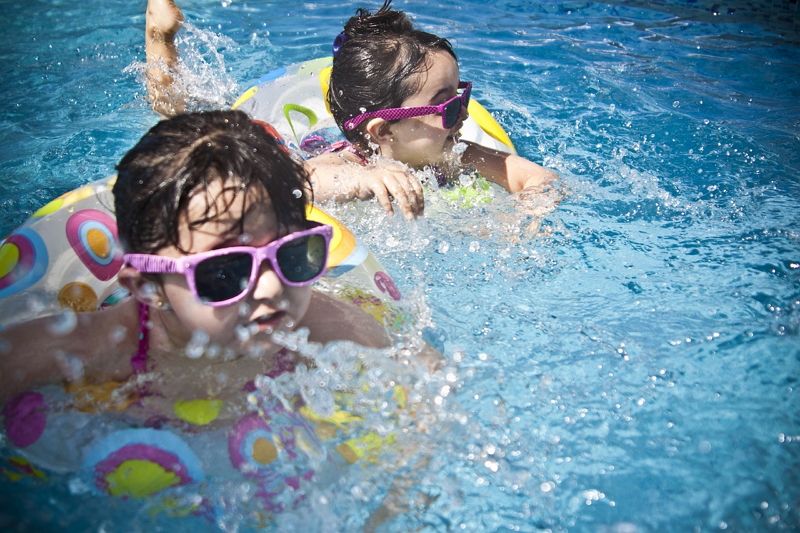 Internet searches of 'travel' halved as of June 2021, compared to June in both 2019 and 2020, according to the travel trend survey this summer conducted by Values, an online marketing analysis provider.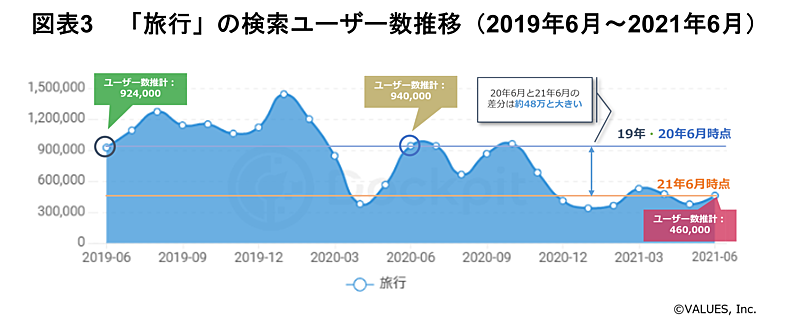 発表資料より
Searches by 20s increased and accounted for 30% of the total, while those by 50s or older decreased. There was no difference of searches by males and females between 2020 and 2021.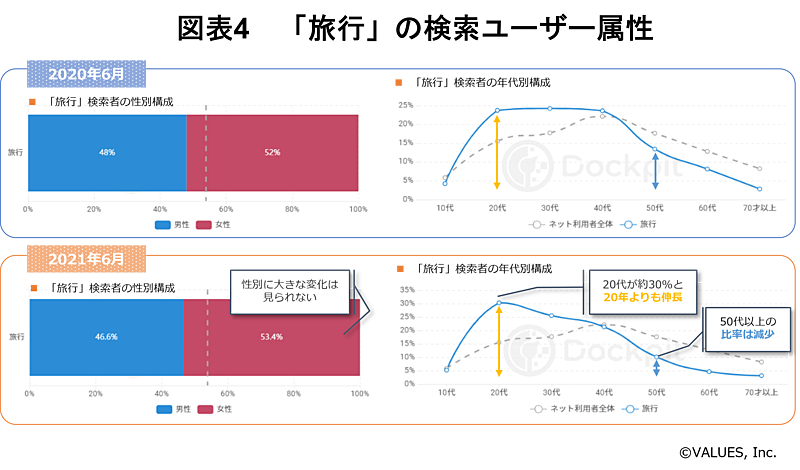 発表資料より
In terms of visitors to travel websites in June 2021, the top was 'jalan.net,' followed by 'Rakuten Travel,' 'JR East,' 'ANA' and 'JAL.' One of the features was that visitors to travel information websites, such as 'aumo' or 'Walker Plus,' increased because such media may satisfy desires to travel, according to Values.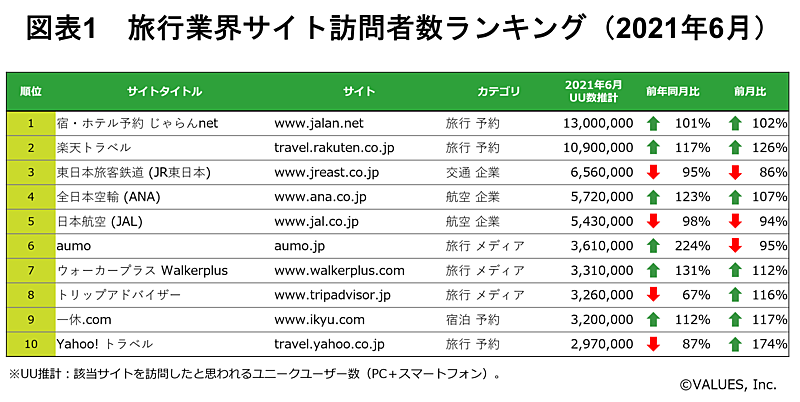 発表資料より
The survey also finds that more than 50% of people who traveled in the last year planned to travel in this summer, and about 40% of people who did not travel in the last year planned to travel in this summer. Interestingly, 64.5% of travel planners said that they have already completed vaccination or plan to be vaccinated.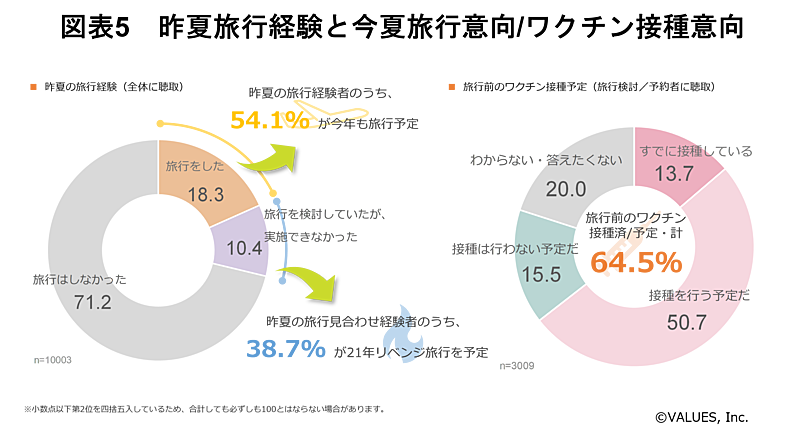 発表資料より