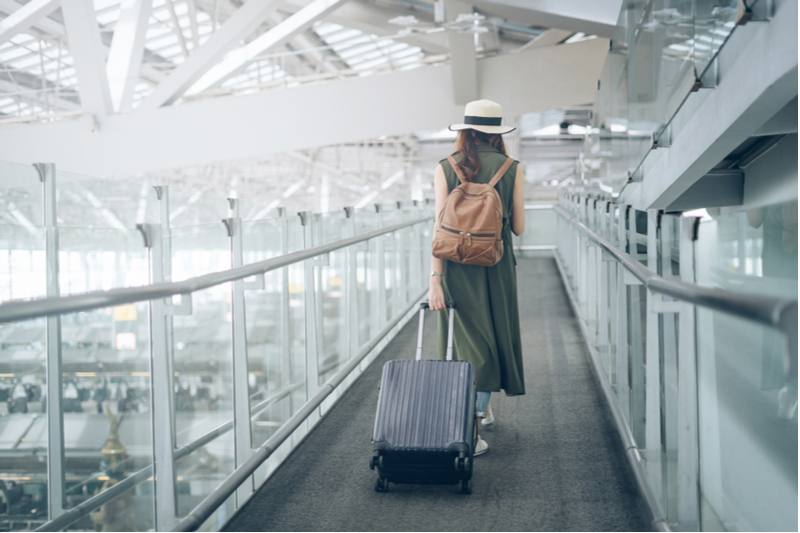 The Expedia's survey on paid holiday in 19 countries and regions finds that Japan is the world's top country acquiring 'multiple short paid holidays.' More than half of Japanese also wish paid holidays every month. The results illustrate that Japanese people generally prefer frequent acquisition of short holidays to a long vacation.
The survey was conducted online between October 22 and November 15 2019, collecting answers from 11,217 respondents in Japan, US, Canada, Mexico, Brazil, France, Germany, Italy, Spain, UK, Australia, New Zealand, Hong Kong, India, Malaysia, Singapore, South Korea, Thailand and Taiwan.
The ratio of Japanese respondents answering 'multiple short paid holidays' is 51%, much higher than 34% in US (2nd) and 33% in Singapore (3rd). In terms of idea interval to take paid holidays, 'every month' accounts for 51% of all Japanese respondents, followed by once in a few months (31%) and once in four to six months (14%). Based on the results, Expedia analyzed that Staycation is a good proposal for Japanese travelers.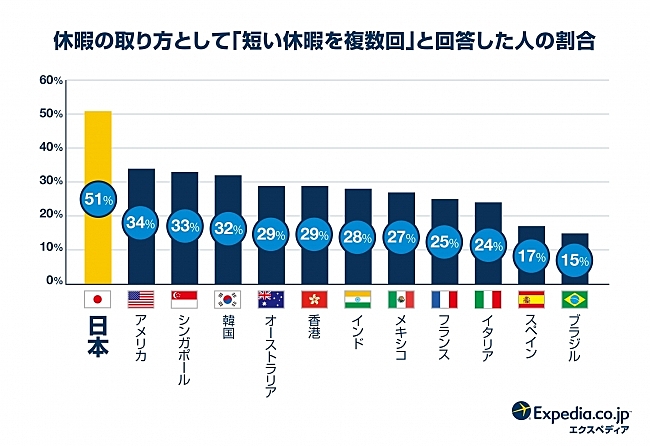 Answers of 'multiple short paid holidays'
The acquisition rate of paid holidays is still low, as the Expedia survey shows that Japan ranks at the bottom with acquisition of 10 paid days and the acquisition rate of 50% in 2019.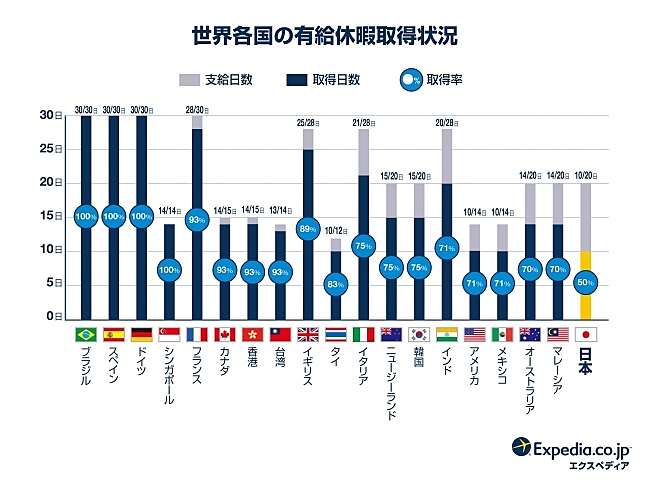 Acquisition of paid holidays in 19 countries and regions
The biggest reason for not taking paid holidays is 'to keep paid holidays just in case,' followed by 'shortage in labor' and 'not want people to think a lazy worker.