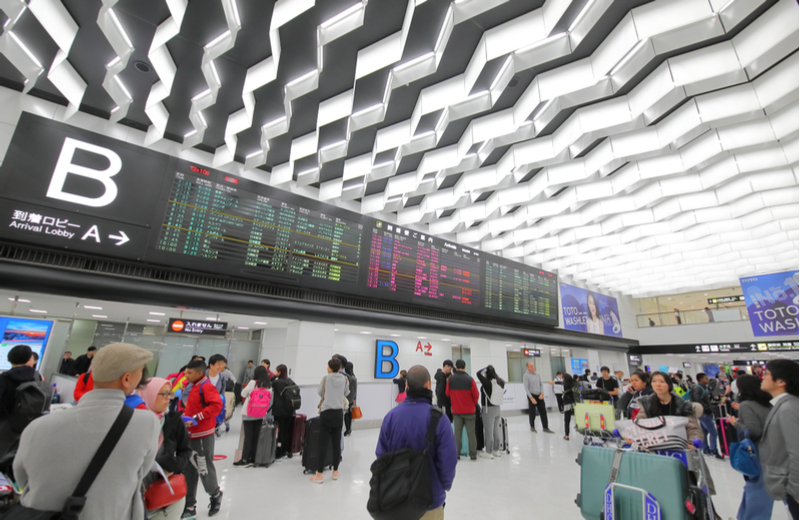 JTB published the JTB Report 2020 for Japanese overseas travel trend in 2019. The 33rd edition has been on sale on its website.
The report firstly emphasized that Japanese overseas travelers reached the most ever 20 million, analyzing major reasons for the record-breaking result were improvement of employment environment in Japan, a large increase in 20's female travelers and an increase in travelers to Asia.
20's female overseas travelers accounted for 40% of the total generation, and the departure rate among early 20's Generation Z was remarkably 46%, which was higher than 36% among late 20's in 1996. JTB says in the report that the trend should be notable even after COVID-19.
Departure rate by sex and age
Japanese travelers to Asia, such as Taiwan, Hong Kong, Thailand or Vietnam, excluding South Korea and China, increased by 3 million in the decade between 2010 and 2019. JTB analyzes that the outbound growth was compatible with the inbound growth of travelers from those countries to Japan.
JTB also mentioned in the report that business travel may need more time to recover than leisure travel because many companies are still likely to refrain from their business travels or because virtual or online meeting is getting more popular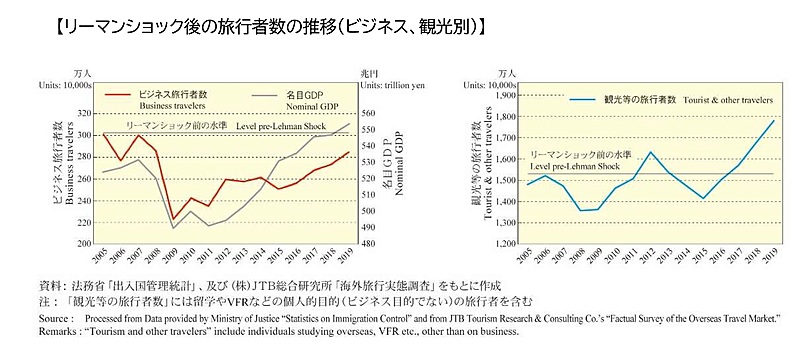 Japanese overseas travelers after Lehman shock