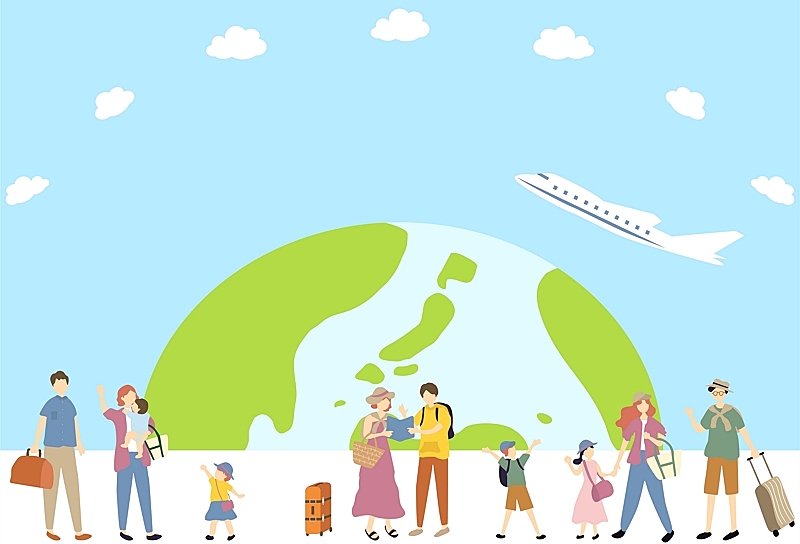 Japan has partially restarted receiving tourism-purpose travelers to Japan since June 10 2022. Even though it is limited to a group tour with a tour guide, Reiko Nakayama, Japan National Tourism Organization (JNTO) Executive Director, said at a regular press conference, "Our overseas local offices have received more inquiries since then. It has been a kind of announcement effect."
JNTO announced that international arrivals in June 2022 reduced to 120,400 from 147,000 in May 2022. "Visa requirement and a cap of entries a day are high hurdles for foreigners to travel to Japan," Nakayama said. "One of the market trends was individual travel even before the pandemic. Many potential international travelers seem to wait and see until FIT is allowed."
As soon as the FIT market is reopened, JNTO has a plan to develop a large scale of advertising campaigns on major newspapers to let consumers know that Japan is ready for every international tourist.
Also, JNTO is developing online advertising campaigns with ANA and JAL to support them to resume international services. On the phase 1 since May 30, they have jointly made efforts to maintain or evoke interests in travel in Japan by providing tourist information, and after the FIT market is reopened, they will move to the phase 2 for selling products.
JNTO places 'VISIT JAPAN Travel & MICE Mart 2022,' which will be organized in Tokyo on September 22 to 24 as the first real event in the past three years, as a good opportunity to regenerate the inbound travel market. The hybrid event will welcome about 220 international buyers, out of whom about 50 buyers are supposed to visit Japan. Business appointments with about 220 Japanese sellers are expected to reach 3,400 on both real and online formats.
JNTO will organize a seminar about 'sustainable tourism' for domestic sellers to encourage them to develop and create sustainable tourism tours required in the post-COVID-19 era.