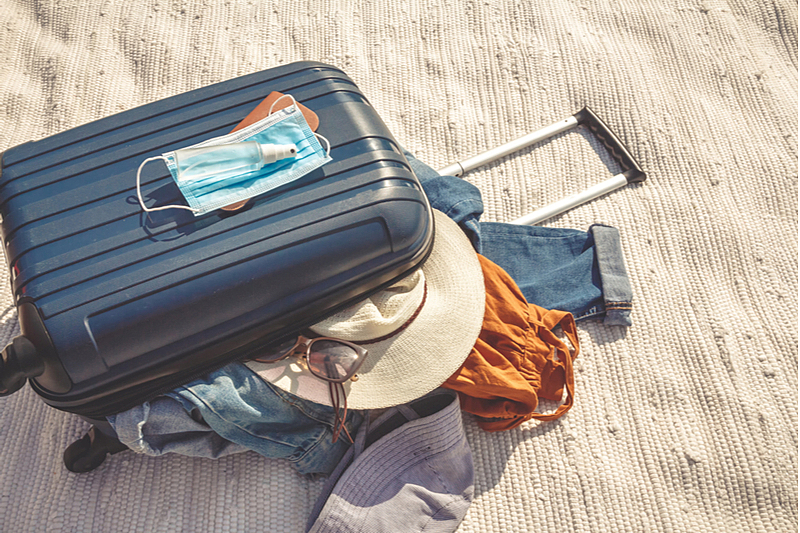 The latest survey by VALUES, marketing data analysis provider, finds that the ratio of 'no travel plan' for this summer vacation accounts for 62%, and even domestic travel planners reduce by 22.1 points year on year to 26.6%.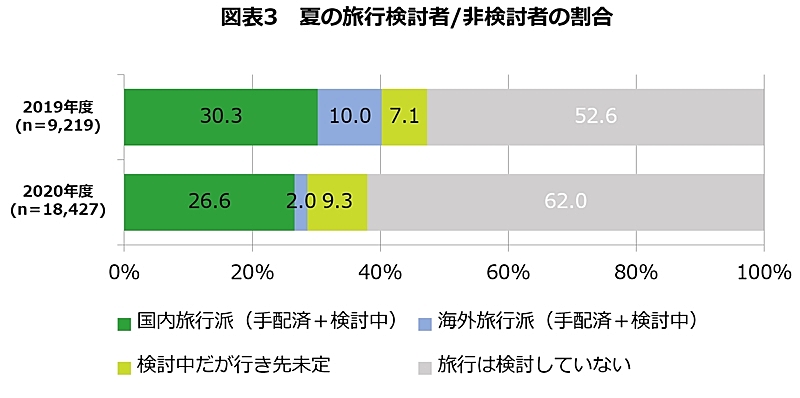 Comparison between travel planners and non-travel planners in summer
Among domestic travel planners, 63.2% want to select travel beyond prefectures, but as far as residents in Kanto area are concerned, the ratio of 'within Kanto area' is up to 34.1% from 26.7% a year ago, which illustrates that many people are likely to prefer to short-term and short-distance travels to avoid COVID-19 infection risks as much as possible.
The peak travel month is August with 33.6% of travel planners, higher than 29.5% a year ago, followed by July with 24.6% and September with 19.2%.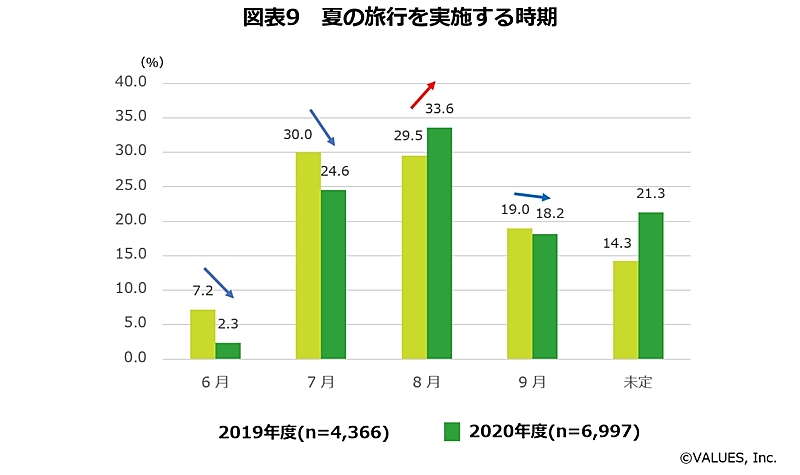 Travel plans by month
The preferred travel styles are 'Enjoying onsen,' 'Relaxing in a destination' and 'Staying with family or friends.' Also, 'Driving car or riding bicycle' is preferred more than before maybe because it helps avoid contacts with unknown people.