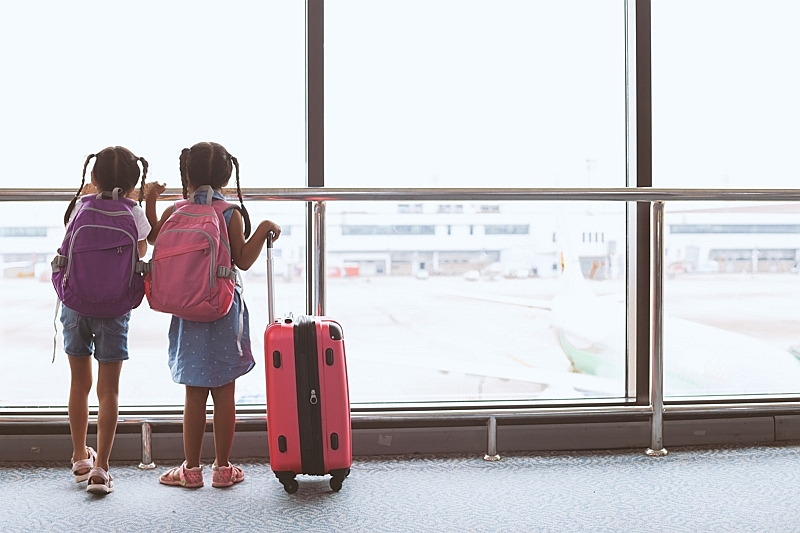 The survey by Values, internet marketing researcher, finds that local DMOs' or local governments websites, OTAs, video sharing sites and SNS were more seen by Japanese travelers as travel information sources in 2022 than a year ago. Particularly, users of video sharing sites and SNS as travel information sources increased even compared to 2019.
On the other hand, answers of travel magazines, paper leaflets and word-of-mouths as travel information sources reduced.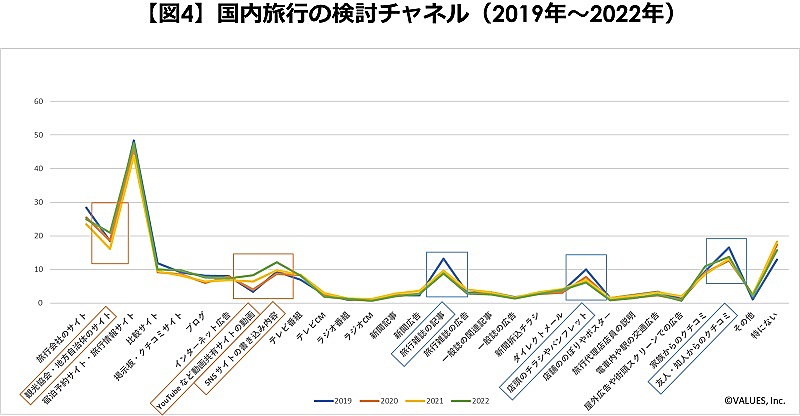 出典:株式会社ヴァリューズ
The most popular travel-related website as of June 2022 was jalan.net, followed by Rakuten Travel and JAL. All of the top 10 sites increased unique users compared to a year ago, and unique users of HIS were remarkably up132.9%.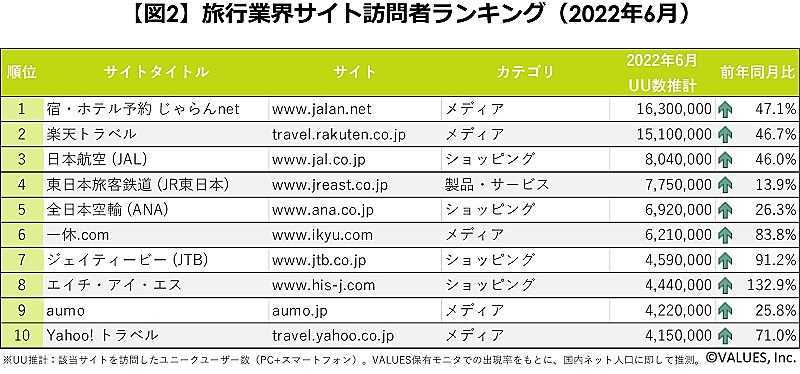 出典:株式会社ヴァリューズ
The survey also compared users between travel discount campaign sites in Hokkaido and Okinawa. As a result, an increase in users of the site in Hokkaido was higher than an increase users of the site in Okinawa toward the summer of 2022 maybe because travel discount campaign in Hokkaido targets not only residents in Hokkaido but also those in six Tohoku prefectures.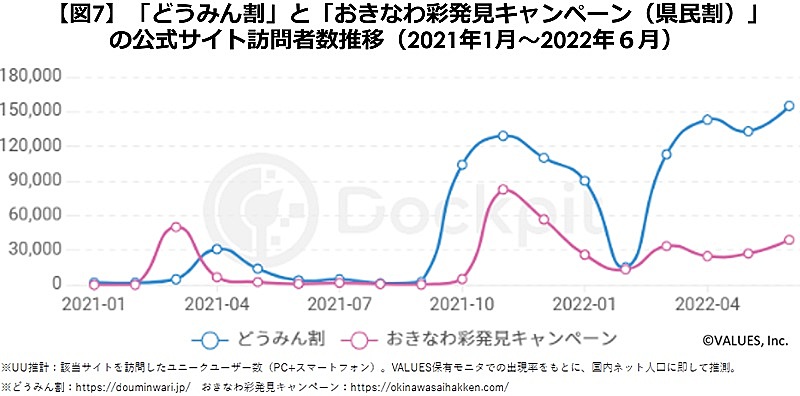 出典:株式会社ヴァリュー