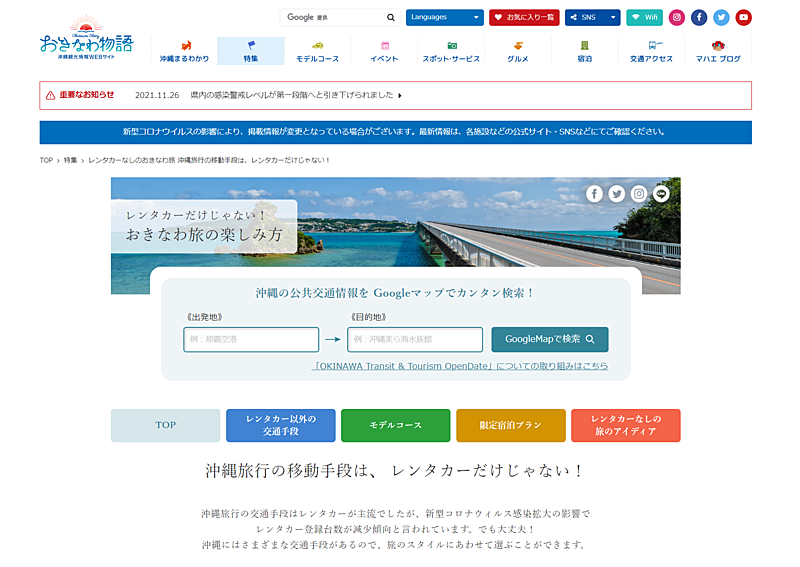 Okinawa Convention & Visitors Bureau (OCVB) has renewed its official website to encourage travelers to use public transportation without rent-a-car as a new trip way in Okinawa. Okinawa is recognized as a rent-a-car destination.
Rent-a-car companies in Okinawa has reduced available cars since the pandemic happened because of much lower demand than before. Demand, however, has surpassed supply as travel demand recovers rapidly nowadays. In addition, there are more young travelers without drivers' licenses or without matured driving experiences
OCVB accordingly proposes non-rent-a-car trip in Okinawa to maintain or raise travelers' satisfaction.
The renewed site introduces model courses or trip itineraries travelers enjoy without rent-a-car as well as accesses to tourist spots by public transportation, such as local bus or Okinawa Monorail.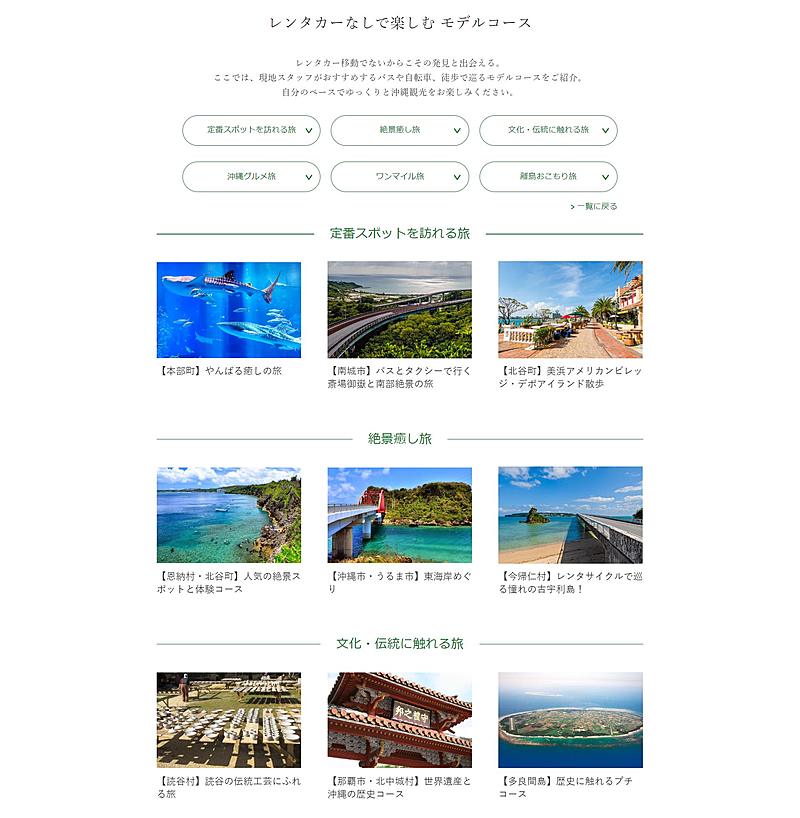 報道資料より