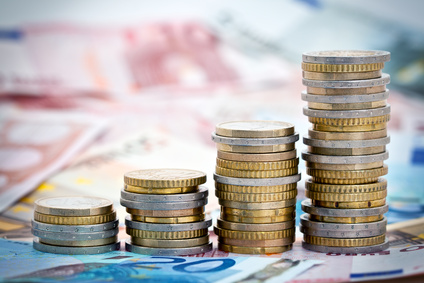 Japan Tourism Agency announced that travel spending in Japan by foreign visitors for the third quarter of 2015 (July to September) was up 81.8% year on year to 1,001 billion JPY, marking the first over 1,000 billion JPY ever in a quarter and also breaking the previous records for seven quarters in a row. The growth rate was higher than the visitor growth rate of 53.7% or 12.6% more than a year ago.
The growth was particularly boosted by local spending by travelers from China. Visitors from China were up 112.4% year on year to 1,659,568 in the quarter, and spending was also up 152.4% to 466 billion JPY, which accounted for 46% of the total.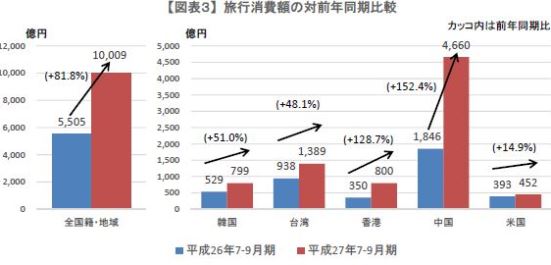 Travel spending per traveler from China was also up 18.8% to 281,000 JPY, which helped travel spending per foreign traveler as a whole increase by 18.3% to 187,165 JPY. Travel spending per capita was up in all of the markets except U.S.A. (decrease of 1.2% to 179,682 JPY). The large growths were especially found in Hong Kong (increase of 30% to 192,545 JPY) and Australia (increase of 8.0% to 213,156 JPY).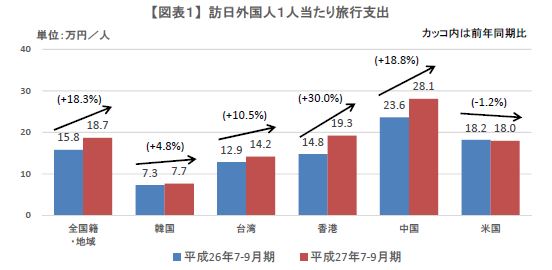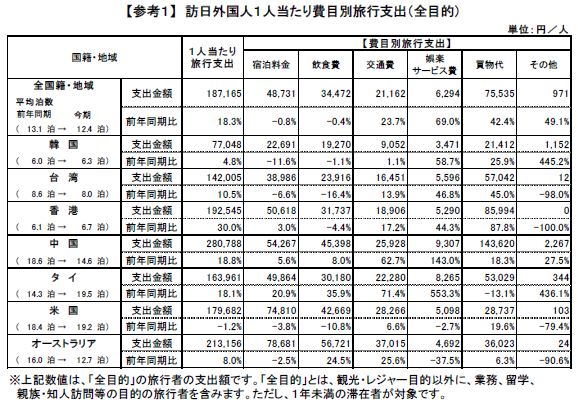 The top five markets in travel spending were China (466.6 billion JPY / a share of 46.6%), Taiwan (138.9 billion JPY / a share of 13.9%), Hong Kong (80 billion JPY / a share of 8.0%), Korea (79.9 billion JPY / a share of 8.0%) and U.S.A. (45.2 billion JPY / a share of 4.5%), all of which accounted for 80.9% of the total.
In Japanese