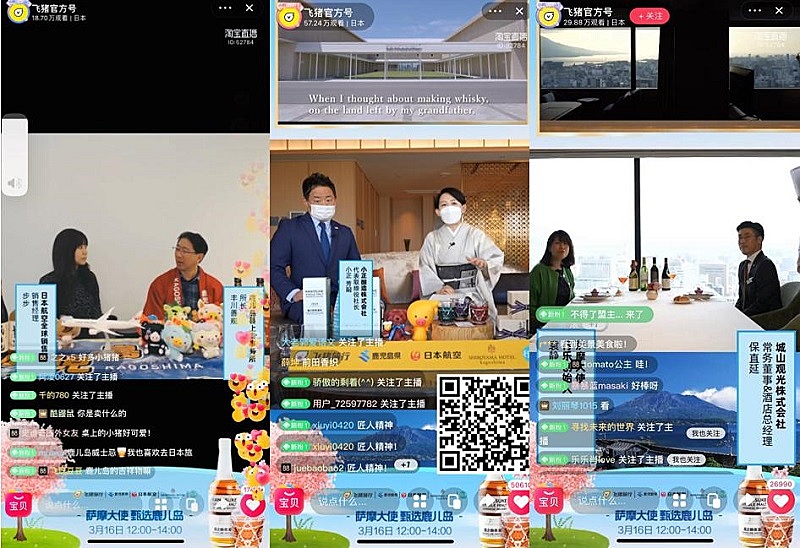 Kouraku Japan, a marketing company for Chinese high-end consumers, broadcasted a virtual tourism tour combined with live e-commerce for Kagoshima Prefecture on Alibaba Group's 'Fliggy,' The live program on March 16 2022 was watched by 750,000 viewers in total.
The tow-hours tour guided viewers to tourism spots in Kagoshima, including Sakurajima Volcano and national heritage Sengan En, and also to a luxury hotel with a suite room at 1 million JPY a night.
The event was broadcasted from the studios both in Kagoshima and Shanghai and on a Fliggy official store for JAL at the same time.
Kouraku Japan said that they plans a next program to promote tourism and local economy vitalization in Kagoshima Prefecture.