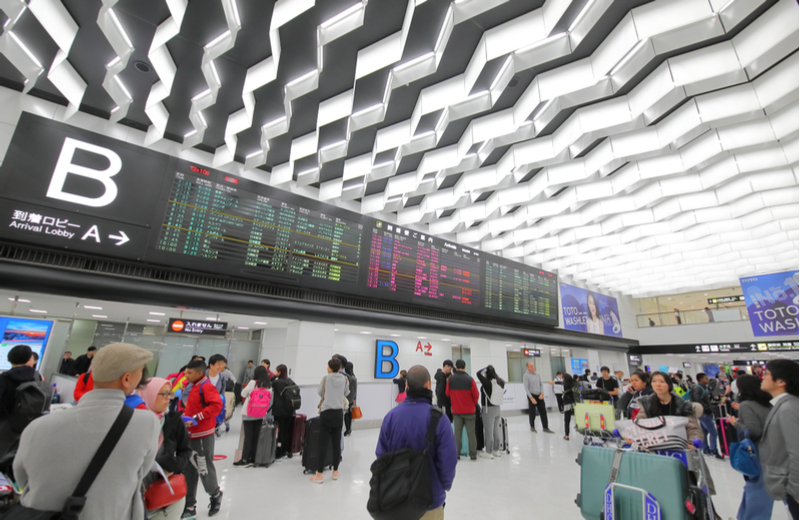 Narita International Airport posted 50.2 billion JPY n deficit for the full year of FY2022 ended March 31 2023, improving from 52.4 billion JPY in deficit for FY202. Increases in aircraft movements and passengers helped the airport company increase operating revenue from 82.9 billion JPY a year ago to 131.3 billion JPY.
Narita Airport operated 125,000 aircraft movements for international flights (up 21.1% year on year) and 52,000 aircraft movements for domestic flights (up 34% year on year).International flight passengers increased by six times to 13.6 million, and domestic flight passengers by 1.7 times to 7 million.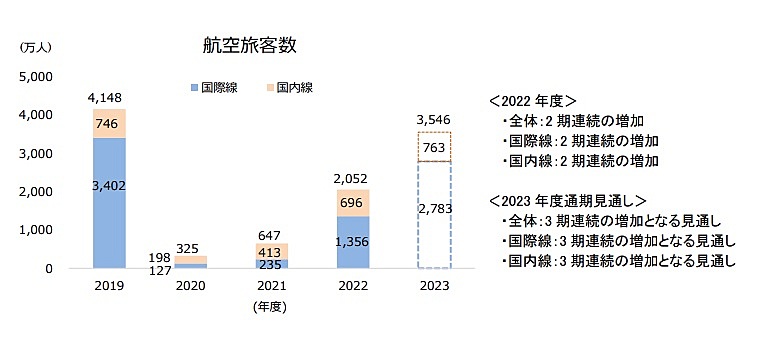 NAA発表資料より
For the full year of FY2023 ended March 31 2024, the airport company has forecasted a 52.7% increase in operating revenue to 200 billion JPY and the first profit of 600 million JPY for the last four years, expecting international flight passengers, particularly from China, and domestic flight passengers will increase by 72.8% year on year to 35.5 million in total.

NAA発表資料