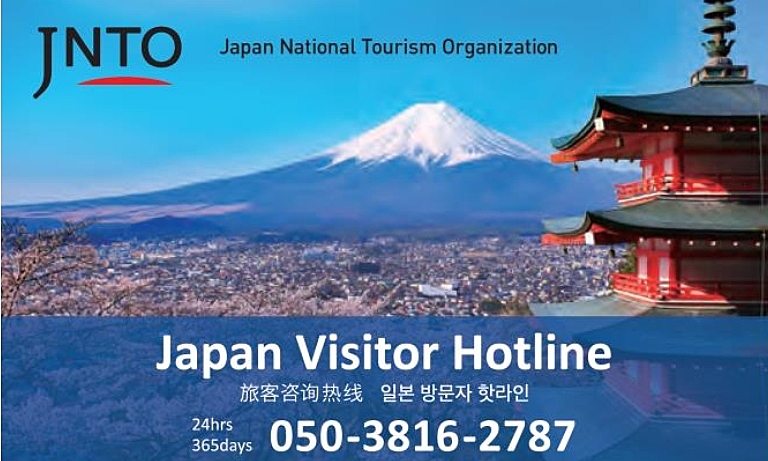 Japan Tourism Agency has asked tourism organizations in Japan to inform inbound travelers of 'Japan Visitor Hotline,' a call center for safe travel in Japan operated by Japan National Tourism Organization (JNTO), for prevention from spread of the new coronavirus.
JNTO opens the call center with multi-languages (Japanese, English, Chinese and Korean) 24 hours a day, every day. At the same time, JNTO introduces medical organizations and how to do in the case of the virus symptoms on its official SNS. 
Posters with two-dimensions bar codes for the call center's number and SNS are displayed at stations, airports, rent-a-car offices, travel companies, hotels, tourist spots and so forth, and the flyers with the same information will be handed out in cooperation with the tourism-related organizations.